Letters from our Noble Friends
Dear Lord Scott and Lady Lisa,
I wanted to thank you for hosting such a beautiful ball on Saturday evening! It was a wonderful night of fellowship with my family as well as friends both old and new including Trina and her husband who were attending their first ball. The atmosphere you have created tends to draw a certain caliber of people and allows us to meet people who are genuine, lovers of history and those who still hold to the moral values that are so quickly disappearing from our country's foundation. My friends and I wait impatiently through the summer for the balls to resume as the weather cools down. We are gradually bringing more and more young people from our college group at church as well as friends from ASU. Many of these were in attendance at the Pride & Prejudice Ball and every single one has said that they enjoyed the evening. You have provided an appropriate and fun alternative for students who love to dance but want to do it in an environment that pleases God. I am excited to see how God is going to continue blessing these historic balls and the vision that you have for We Make History!

Sincerely,
Rachel C. Glendale, Arizona
Dear Friends at We Make History:
The Regency Ball was perhaps the most unique "living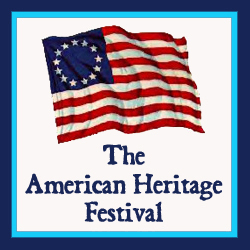 history" experience of my ten months with We Make History, because it was the first time I endeavoured and succeeded in recreating a character from the past for the entirety of the event! Before we all stepped onto the dance floor, I and five friends from Tucson did a dramatic reading of parts of the Jane Austen novel P&P, and each chose a character to reenact. I became Lydia Bennet, and my amiable friends were Mrs. Bennet, Jane, Lizzy, Kittie and Mr. Wickham. We "played it to the hilt", talking and acting our parts as completely as we dared, and we even heard some fellow dancers calling us the "Bennet sisters" when we four girls passed by, arm in arm and laughing over some anecdote together! "You even look like the Bennet sisters!" a lovely woman portraying Miss Becky Sharp from Vanity Fair exclaimed in happy surprise. Thank you for a positively delightful evening of dancing, and thanks most especially to the Queen of Prussia and others for their encouragement to we ladies that evening upon discovering our "ruse". I look forward most eagerly to every fresh opportunity to relive, recreate and revitalize the history of this great nation and the people of its past, in the hopes that I can in some small part influence our future!
Your faithful friend,
Miss Martha M., aka Lydia Bennet Hereford, Arizona
My Dear Lord Scott,

It was most wonderful to see you again at the lovely ball you hosted this weekend. I know we felt very honored to be in the presence of the Queen of Prussia, as well as the other distinguished guests in attendance. We had a wonderful time and met some very engaging people. Lord Scott, you always seem to attract the brightest and most elegant in society to your balls! I must say you did put me on my guard with your jokes regarding that dreadful Bonaparte. I was on edge all evening, watching over my shoulder, wondering if as you said, he would walk in at any minute! I am glad that nothing untoward happened to spoil the delights of the evening. We would like to send out thanks again for inviting us to such a splendid evening, we quite enjoyed ourselves. We look forward to seeing you again quite soon!

Yours & C.

Mrs. J. Durda Mesa, Arizona
Dear Lord Scott:

I wanted to thank you once again for hosting such a splendid ball with so many delightful people. I had a grand time and one look around at the sea of smiling faces told me that I was not alone. I am so looking forward to the Victorian Christmas Ball in late November as well as the upcoming American Heritage Weekend.

Mike C. Glendale, Arizona
Dear Lord Scott:
Thank-you for all the planning you put into the P&P ball. It was the first ball I had ever been to, and the most fun and exciting social evening that I have ever had. I especially enjoyed the opening of the ball with the pledge of allegiance and the announcement of Lord Nelson's victory. I look forward to attending the Victorian Christmas ball!
Your most Humble servant,
Klara S. Tucson, Arizona
Dear Lord Scott and Family,
My family loves your balls but we especially enjoy the Regency Ball. The dances are so elegant and the period costumes so attractive (Lady Scott did a superb job on your new Regency suit!). My entire family was able to attend the last ball. A large number of young people from my church and school have also begun attending your balls. They have become evenings full of good fellowship with family and friends with wholesome fun that promotes the proper moral values our nation was founded upon, which our nation is quickly forgetting. Thank you for providing a place where we can meet others who share our love for history, dance, families, and
just plain old American fun! We love you and We Make History!

Sincerely,
Rachel