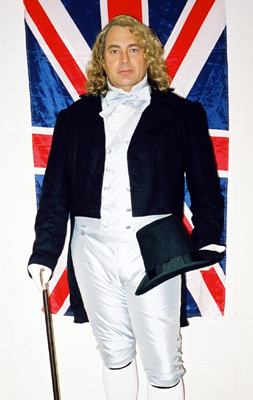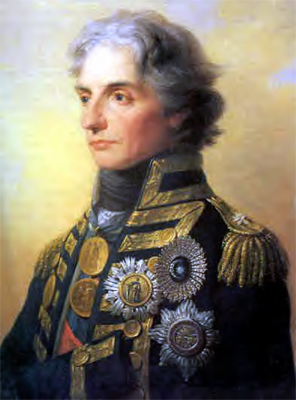 Admiral Lord Horatio Nelson
Historical Background...
Summer 1805
Napoleon Bonaparte, the greatest military commander of the age, a general who has swept all opposition before him, stands on the shore of France and gazes wistfully across the mere handful of watery miles known as the English Channel which separate him from England itself. With him are over 300,000 men of the Grande Armèe, one of the most dominating military assemblages of history, waiting only for the opportunity to cross over and march on London, capital city of their archenemy Britain and seat of all opposition to the French Revolution and the glories of France. Napoleon pushes the toe of his boot into the waters of the Channel. If he can only control this narrow sea lane for just a few hours then England will be overcome, its small army pushed aside, London taken and European hegemony will surely be his.
Napoleon knows that the Spanish were in just such a situation in 1588. And he knows that their mighty Armada failed. He does not know that in 135 years the Germans will also be in the same situation - and that in 1940 their Luftwaffe will also fail. But today is 1805 and he is Napoleon Bonaparte. And Napoleon Bonaparte has done his political and military homework.
The French fleet has successfully rendezvoused and combined with the fleet of his ally Spain. Together these two allies form a powerful seafaring ensemble which outnumbers the British navy in number of ships, size of ships, size of crews and number of cannon. Towering in the midst of the flotilla is a gargantuan Spanish ship mounting nearly 140 guns, the most powerful naval weapon afloat. If French Admiral Villeneuve can either slip past the British fleet to the Channel or make use of his mighty flotilla combining the power of two nations to defeat the British ... then England will be at Napoleon's mercy.
But the English are a seafaring people. And while France may have the greatest military commander of the age, England possesses the greatest seafaring genius, Admiral Lord Horatio Nelson. Nelson is a determined and innovative commander with impressive victories under his belt and the loss of an arm and an eye as marks of his courage, dedication and steadfastness in battle. But he has never faced an opponent this powerful before, or with so much riding on the result of the contest.
Villeneuve gains an initial advantage as he eludes Nelson with a feint toward the Caribbean and its valuable sugar producing colonies. But Nelson recovers and catches up with the Franco-Spanish fleet off the west coast of Spain near a place called Cape Trafalgar. There, the three most powerful navies on earth face each other in a two against one showdown. The stage is set for one of the epic naval battles of history, one which will determine the future of England, Europe and the World.
October 21st, 1805
From his flagship HMS Victory, Nelson makes his famous signal to the fleet urging that "England expects that every man will do his duty!" and seizing the initiative with a bold and unorthodox advance, allows the French and Spanish to strike the first blow in exchange for maneuvering to hit the enemy fleet at the places of his choosing. Surviving the initial enemy broadsides, the English ships are soon among the ships of France and Spain, fighting at close quarters where the superior discipline of the British crews can shine. The melee is vicious and confused. Order largely dissolves in the chaos but it is clear that the higher rate of British fire and willingness of British captains to grapple, board and fight it out with pistol and cutlass are taking a toll on their enemies. Even more worrisome to Villeneuve is that due to where Nelson has engaged him, a part of the French fleet has wind and distance against it and will not be able to bring its weight to bear anytime soon. Though some of Villeneuve's crews fight bravely, others seem half-hearted and French and Spanish ships begin to surrender. Many English ships are dismasted and some no more than floating hulks but not a one has struck its colors. Audacity, courage and perseverance are clearly winning the day.
At the height of the battle Nelson himself goes down, pierced by a musket ball fired by a Tyrolean sharpshooter from the rigging of a French ship. Within hours Lord Admiral Horatio Nelson will have died and one of the greatest naval commanders of the ages will pass into history. But the day is his. The combined navies of France and Spain have been defeated. The threat against England is no more.
In France Napoleon sulks but soon seeks glory against his opponents on the European continent. In England there is tremendous rejoicing over the nation's greatest deliverance since 1588 but also sorrow at the loss of so brilliant and dedicated a leader.
The seapower of France and Spain has been broken. They will never again threaten England with invasion. Nelson has done his duty.
Lord Scott ©2005

We Make History
Proudly Presented
Our Annual
Pride & Prejudice Ball
October 15th, 2005 Mesa, Arizona
We looked forward with much anticipation to our annual Pride & Prejudice Ball with an historic twist celebrating the bicentennial of Britain's great naval victory at Trafalgar.
We were not disappointed.
The Lords & Ladies of the Kingdom demonstrated that grace for which Britannia is justly renowned throughout the earth. The courage and indomitable spirit of our people is finely tempered by good character, propriety and taste. Shall victory be denied such a people? Of a certainty not. Victory is ours!
Rule Britannia! Britannia rule the waves.
Britons never, never, never shall be slaves.
He who has ears to hear, let him hear.
Your humble servant in a good & noble cause,
Lord Scott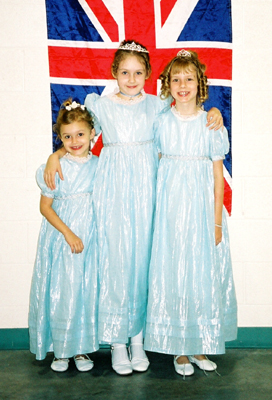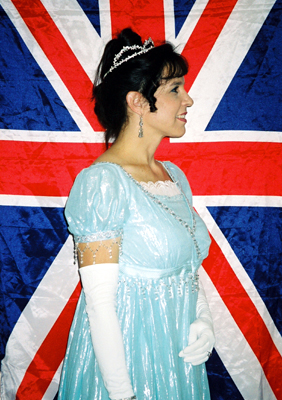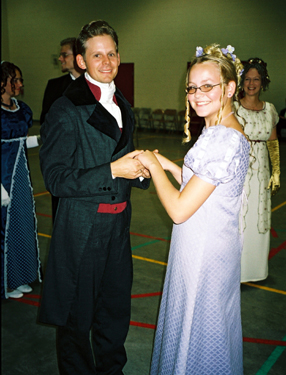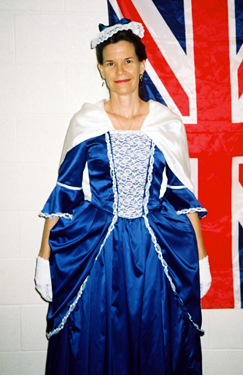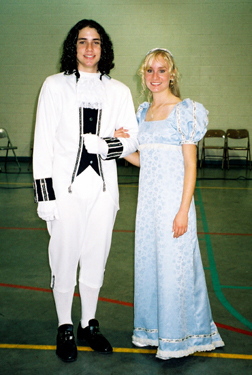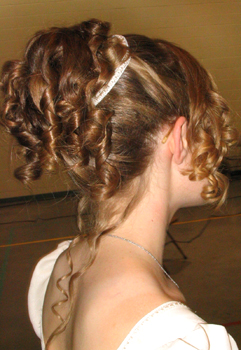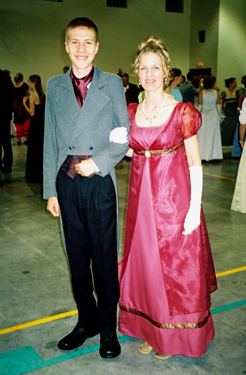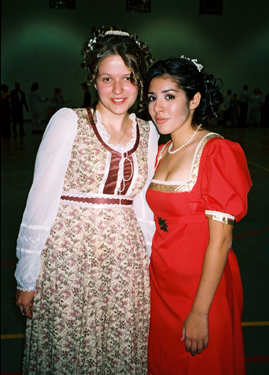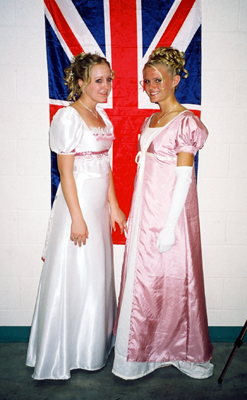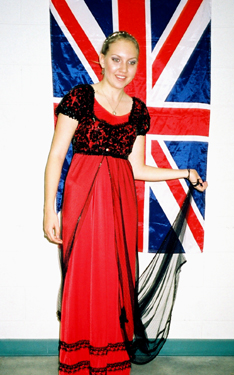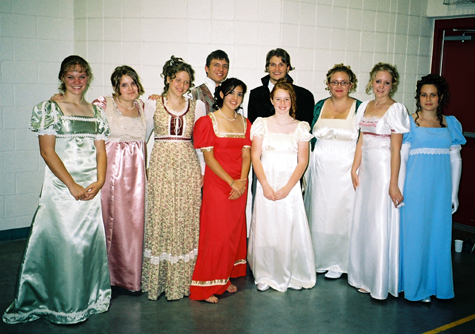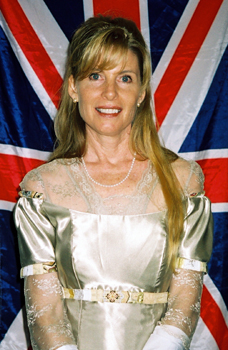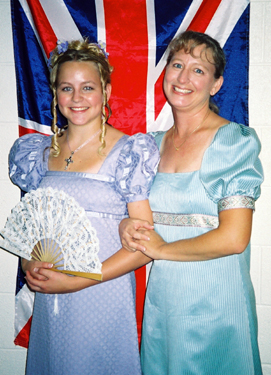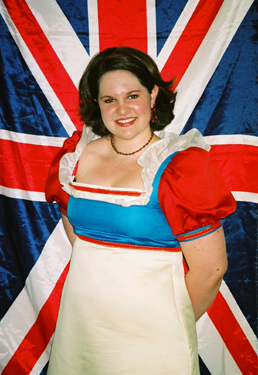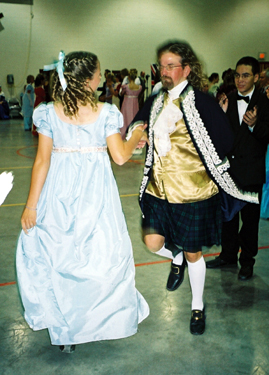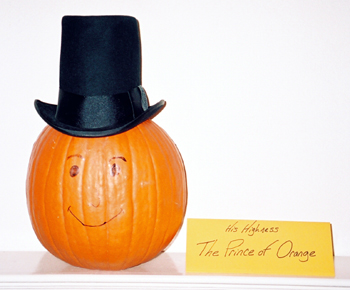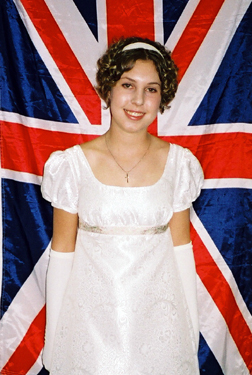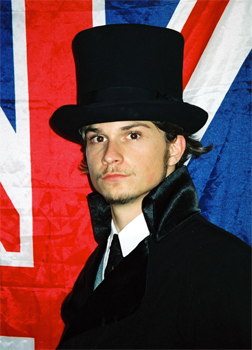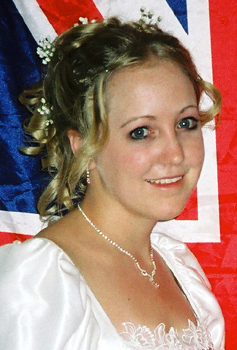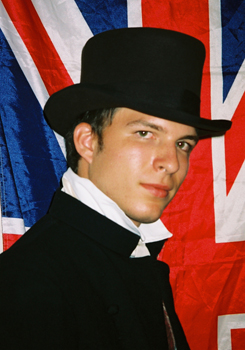 So just how far can political correctness go?
In the summer of 2005 there have been celebrations, displays and historical activities associated with the bicentennial of Britain's great victory at Trafalgar which saved that nation from invasion and conquest.
But "sensitivity" concerns began to arise.
For fear of "offending" the French and Spanish it was decided to stop identifying the nationalities involved in the battle but rather to refer to them as the "red fleet, blue fleet and yellow fleet."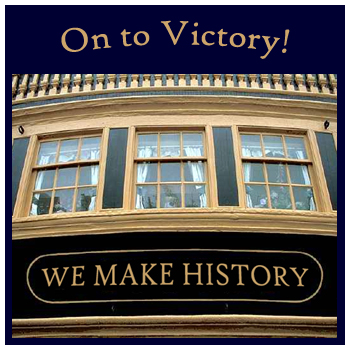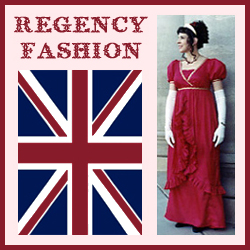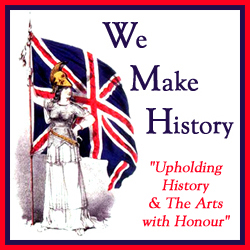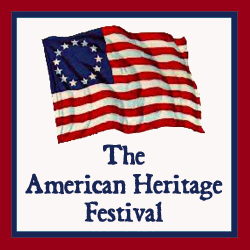 Notes from The Nobility
Dear Lord Scott,

I wanted to thank you so much for the countless hours you put in to making the balls a success. This one was I think my 5th and I had a fabulous time! I (and I know I speak for my friends as well) am so appreciative of the fact that you provide a safe, happy, lively, spiritually sound environment for our entertainment. We are so thankful for you, your wife, and everyone else who helps makes these balls a reality. We look forward to the day when we will have a true ballroom of our own!

Regards,
Cathi G. Phoenix, Arizona
------------------------------------------------------------------------------
My dear Lord and Lady Scott,
Once again I wish to express my gratitude for all the work you both put into this (and every) ball. This ball possessed an air of elegance that I had yet to experience, and I was delighted. It was altogether a splendidly marvelous night. Thank you once again for all that you give to us through these balls. Our prayers are with you.
God bless,
Miss Katie E.
Prescott, Arizona
--------------------------------------------------------------------------
Dear Lord Scott:
As always sharing an evening with your lovely wife and you is delightful. The ball again was an evening that flew by. I can't remember the last time I had this much fun, Oh yes last season! We love the atmosphere of civility, culture, and beauty. Even I with two and a half left feet muddled my way through the dances and had a wonderful time. The well dressed and mannered young people are such a wonderful part of the evening. Our only regret was that our young adults weren't with us that evening. They will be in the future.
Thank you for making this experience possible.

Sincerely:
Greg T.
Tempe, Arizona
----------------------------------------------------------------------
My Dear Lord Scott,
It was simply wonderful to be once again in the fine company of your fine family and the entire We Make History family. I will always remember the evening of October the 15th as one of the most beautiful and it will long be one of my most cherished memories. I have enclosed a few photos capturing the elegance of the evening. Thank you once again for your perseverance in hosting these wonderful evenings of dance and song. May God bless you and your family always.
In HIS name,
Miss Snyder (Of the Prescottonians)
Prescott, Arizona
--------------------------------------------------------------------
Many kind thanks for preparing a lovely evening for us. It was thoughtfully presented and all the wonderful guests made for colorful dancing.
Your devoted friends,
Dave & Sandy B.
Mesa, Arizona
------------------------------------------------------------------------
Lord Scott,

I want to thank you for the fine event Saturday night. My family and I love "we make history." I hope to see the pictures soon on the web site. I look forward to the Christmas Ball and my God Bless you and your family richly.

Tom D.
Fountain Hills, Arizona
------------------------------------------------------------------------------
Dear Lord Scott,

Thank you so much for your hard work in putting on last Saturday's ball--my friends and I enjoyed it immensely! Attached are a few photos from the event.

Thanks again! Hope to see you at the Christmas ball.

Yours always,

Joanna R. S. of Cave Creek, Arizona
----------------------------------------------------------------
Lord Scott,
I had a wonderful time at the Pride and Prejudice ball! It is my favorite one of the year, and the third one I have attended. To answer your question, I came from Cave Creek, Arizona. Yes, it as quite a drive, but most definitely worth it! Thank you!
Sincerely, Tiffany B. Cave Creek, Arizona
"I will instruct you in the way you should go; I will counsel you and watch over you." Psalms 32:8