We Make History
Proudly Presented
Our 5th Annual
Victorian Christmas Ball
November 26th, 2005 Mesa, Arizona
The Victorians certainly loved Christmas and so do we!
Arizona's finest and merriest society gathered to celebrate the season with warmth and joy aplenty. From Flagstaff, Prescott, Kingman, Cottonwood and Tucson they came, as well as from Phoenix, Scottsdale, Glendale, Peoria, Mesa, Gilbert, Chandler, Queen Creek and other parts of the Valley. We were even blessed with visitors all the way from New Guinea!
Together we were a splendid and merry assembly indeed!
Wishing you joy, laughter, love and friendship in the midst of the Christmas season
I remain your servant
In a good & noble cause,
Lord Scott
MERRY CHRISTMAS!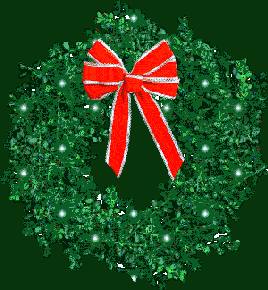 The First Noel
The first Noel the angel did say
Was to certain poor shepherds in fields as they lay;
In fields where they lay tending their sheep,
On a cold winter's night that was so deep.
Noel, Noel, Noel, Noel,
Born is the King of Israel.
They lookèd up and saw a star
Shining in the east, beyond them far;
And to the earth it gave great light,
And so it continued both day and night.
Noel, Noel, Noel, Noel,
Born is the King of Israel.
And by the light of that same star
Three Wise Men came from country far;
To seek for a King was their intent,
And to follow the star wherever it went.
Noel, Noel, Noel, Noel,
Born is the King of Israel.
This star drew nigh to the northwest,
Over Bethlehem it took its rest;
And there it did both stop and stay,
Right over the place where Jesus lay.
Noel, Noel, Noel, Noel,
Born is the King of Israel.
Then entered in those Wise Men three,
Full reverently upon the knee,
And offered there, in His presence,
Their gold and myrrh and frankincense.
Noel, Noel, Noel, Noel,
Born is the King of Israel.
Then let us all with one accord
Sing praises to our heavenly Lord;
That hath made heaven and earth of naught,
And with His blood mankind hath bought.
Noel, Noel, Noel, Noel,
Born is the King of Israel.
Though some of the words to this beloved Carol may date as far back as the 13th century yet this particular combination of tune and lyrics first appeared in Christmas Carols, Ancient and Modern, by William Sandys which was published in London in 1833. The First Noel was immensely popular with Victorians and still is today!
Words of Cheer
My Dearest Lord and Lady Scott,
Once again allow me to thank you both for an amazing evening of love and laughter. During the course of the evening, I realized all the more what a treasure I have in my We Make History family. Thank you both for making evenings such as this possible.
God bless,
Miss Katie E. Prescott, Arizona
----------------------------
Dear Lord Scott:
It truly brings our family joy to create attire for the "We Make History" events. Not only do we look forward with great anticipation to renewing our acquaintance with like-minded and amiable families (such as yours), we also benefit greatly from the sense of connection with the culture of our forebears that these occasions promote. Each celebration is an incredible feast for the senses, giving us pause to praise the God who created music, color, and design, along with His ultimate creation of so many dear friends with which to fellowship.
I would like to take this opportunity to express our deepest gratitude to you and your family for your sacrificial service on our behalf. Your ministry has enriched many lives, and the Fox family is particularly blessed by your incomparable gift.
May God continue to bless you richly as you so generously give to others!
With most sincere regards,
Kathy F. Scottsdale, Arizona
-------------------------------------
Dear Lord Scott,
Once again we have looked forward with eager anticipation for months, had the house filled with frantic sewing and trips to fabric merchants for weeks, dressed and primped and re-pinned for hours all in preparation for one night's dancing. And once again we are filled with joy. I shall never grow tired of standing in a line of friends and strangers with lively music playing each waiting for thier next step to be called and each with a wide smile on their face that they could not remove if the thought was to enter their mind to remove it.
WMH Balls are beauty, courtesy, chivalry, masculinity, and femininity - in a single word joy.
Brett and Sharon Glendale, Arizona
---------------------------------------------
Dear Lord and Lady Scott,
Thank-you so much for holding the Christmas ball. It was the first ball I had ever been to and it was a night I will never forget! My sister and I both had a wonderful time. I am looking forward to coming to another ball soon. I appreciate all the work you did to put it on and wanted a chance to say "Thank-you for everything you do!" God bless you and your family.
Miss Alia F. Prescott, Arizona
---------------------------------------------
Dear Sir & Madame,
I want to thank you again for hosting such a wonderful ball. This is my third one, and it seems like every one is memorable in its own way. The dancing, the music, and the people all combine in a way that makes these events well worth going out of my way for (although the new location is by no means out of the way any more). Picking out a favorite or memorable moment of the evening would be like trying to pick a favorite Christmas Carol - I can't. I must admit though, the point where the lights went out and the band kept playing while everyone started clapping does say something about the people who attend these events- people who won't let a little power outage ruin a good time. Anyway, on behalf of me and my family, thank you once more.
Sincerely,
Pony Express Messenger Daniel R. Gilbert, Arizona
--------------------------------------------
To Lord Scott and all others who made the Christmas Ball such a delightful occasion: Merry Christmas and many thanks! We enjoyed it thoroughly. Your talented caller made it possible for this novice dancer to participate and enjoy herself. The band was delightful, and the scripture reading and carols were very moving. Thank you again for your hard work and for the opportunity that you gave us to experience a truly memorable event.

Sincerely,
Mrs. J. Tucson, Arizona
-----------------------------------------
Lord Scott,

You sir are as always a most gracious host. My three daughters all thoroughly enjoyed themselves, their favorite of the evening was the "candy cane" dance but 'chase the squirrel" was a close second. The singing of the carols. certainly starts the season off bright with such a chorus of lovely voices. We wish you and yours a very Merry Christmas and a prosperous New Year!

I remain your humble servant,

Lord Jeffery Amherst Fountain Hills, Arizona
--------------------------------------
Dearest Lord & Lady Scott,
Your demonstration of love on Saturday evening energized us and made sure our path. Thank you ever so much for the fond tribute, it was very unexpected but completely appreciated.
Sharing the Peace of the Lord with you is an honor.
Sincere regards,
Sandy and Dave B. Mesa, Arizona
--------------------------------------------
Lord and Lady Scott,
What a wonderful group of people! What a delightful evening! It cured all that ailed me.
I Remain,
Your Humble Servant
Michael J. C. Glendale, Arizona
-------------------------------------------
Dear Lord Scott,

I always have a great time at the period dances, but this ball in particular was just fantastic. I like the new venue even if it is farther away. Thanks for a fabulous time! Merry Christmas to you and your family.

Sincerely,

Linda J. B. Phoenix, Arizona
--------------------------------------
My dear Lord and Lady Scott,
Thank you for once again putting on a magnificent ball! The caroling time was splendid and touching to the soul. We enjoyed ourselves immensely as we danced the Virginia Reel and Squirrel Dance:) The company was as always delightful and we enjoyed renewing friendships and beginning new ones. Thank you for all you do to make these balls memorable. Oh! and thanks for taking an interest in my singing! It is always a pleasure to find a new audience and know that my music is appreciated. God bless you and have a very Merry Christmas!
Jenny and Josh Phoenix, Arizona
-----------------------------
Hi... I have attended two Victorian Christmas Balls and have enjoyed them very much! Thank you for all the hard work you put into making them fun and entertaining!!!
Thanks,
Caris
-----------------------------------
Thank you again for a delightful evening. We had a wonderful time dancing, singing Christmas carols, and spending time together. It is truly a special memory for us at the beginning of the Christmas season.
May you and your family have a blessed Christmas season and find peace, hope, and love now and throughout the New Year.
Mike and Val T. Scottsdale, Arizona