We Make History
Proudly Presented
The 2008
Old Virginia
Harvest Ball
October 25th, 2008 Purcellville, Virginia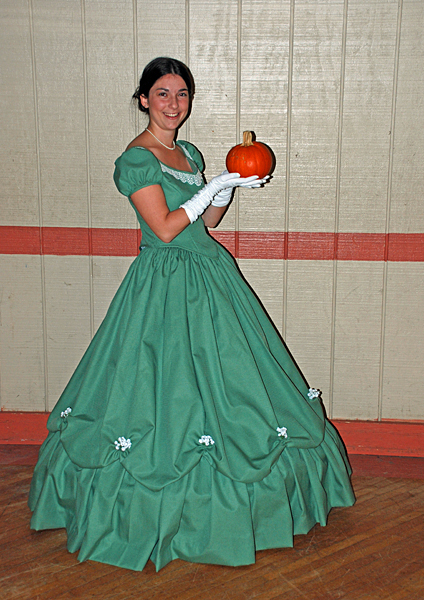 The Old Virginia Harvest Ball
Autumn has arrived. Leaves are turning to gold as are the late afternoon rays of the October sun. The harvest is in and thoughts turn toward celebration and the enjoyment of friendly company. Virginia Hospitality will be in full swing as friends begin to gather...
With a centuries' old tradition of friendly hospitality is it any wonder then that "The Old Dominion" as she is fondly known has a longstanding reputation among her sister states as the leader in grace, manners, hospitality and gentility?
Some would say that the height or near perfection of the grace and gentility of Virginia were to be best experienced in the antebellum years. Perhaps this is so. The thesis is certainly intriguing and we think well worth earnest exploration through means of The Old Virginia Harvest Ball!
This was We Make History's second Ball in Virginia as we continue in our mission of expanding family-friendly, historical education and socialization to our friends on the East Coast. The Old Virginia Ball in April '08 was a wonderful success and so we returned with a similar theme for our new friends - and their friends - to enjoy at the Old Virginia Harvest ball the evening of October 25th of '08 when we to stepped back in time to Old Virginia circa the decades of the 1840s - 1860s.
Send us a note here to begin receiving Virginia related We Make History updates!
So, you'd like to wear Historic Attire?
Gentlemen choosing historic attire may opt for civilian styles or Civil War era uniforms. Simplicity's "Fashion Historian" line has patterns for shirt, civilian vest, civilian trousers and cravate. Interested parties may also contact us for information as to where civilian frock coats or military uniforms may be purchased at reasonable cost. Please also see this page.
For ladies desiring to sew historic style ballgowns there are a number of patterns available. Most historic lines assume a certain level of aptitude. But for novices in this arena the "Fashion Historian" line mentioned above is an excellent choice offering patterns for gowns, corsets, chemises and pantalets. They also offer a pattern for a hoopskirt - which is quite a project. An alternative is to purchase a hoopskirt (flounced is preferable but not necessary) from a wedding supplier. For advice on sizes of hoops as well as general information on ladies' clothing of the era please see this page.
Our Lovely Guests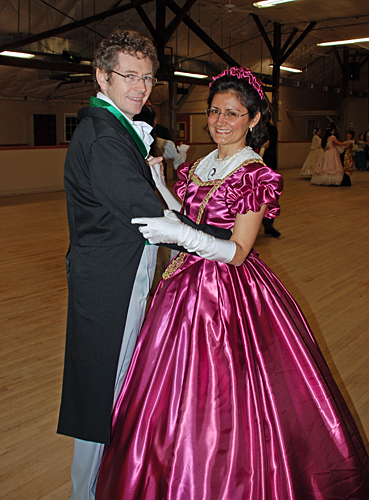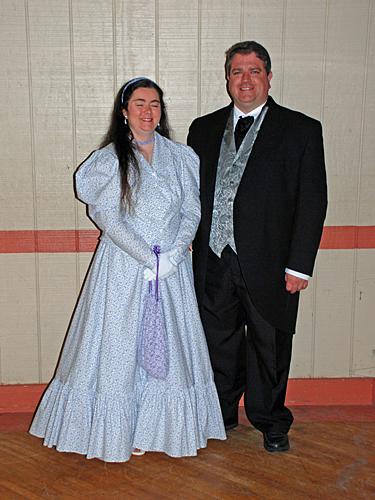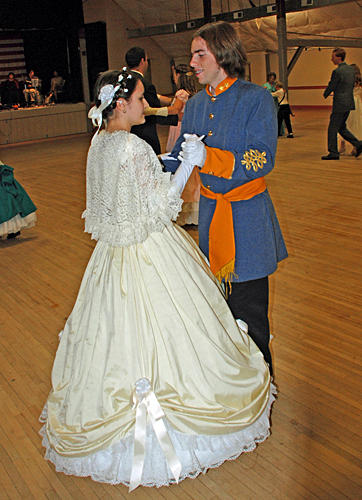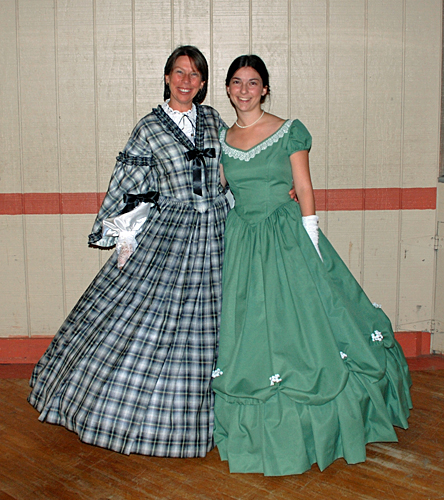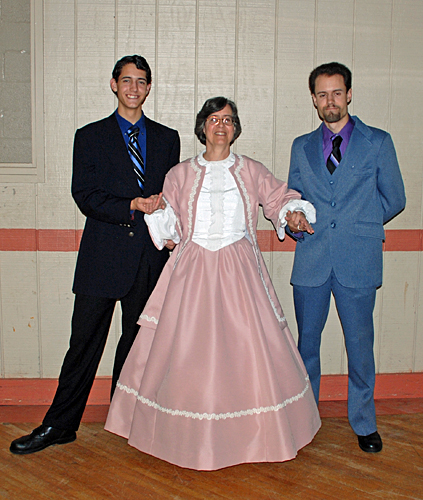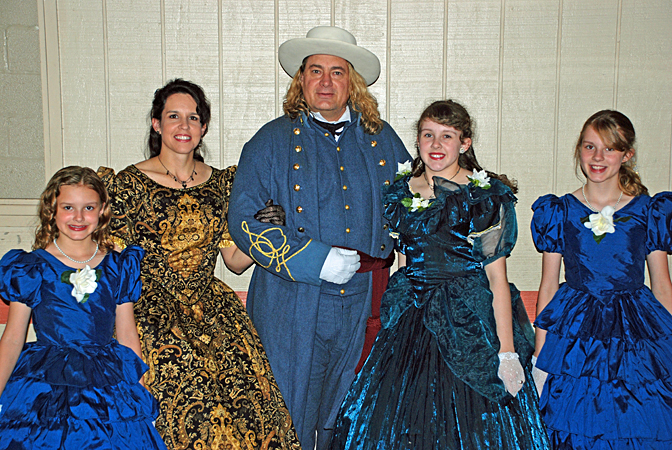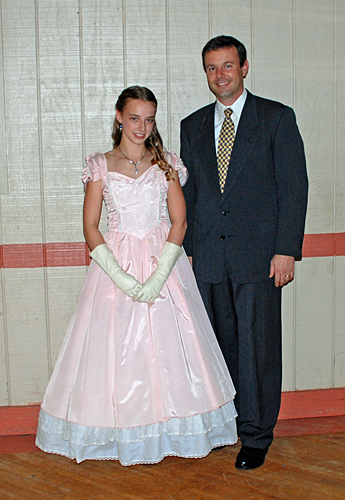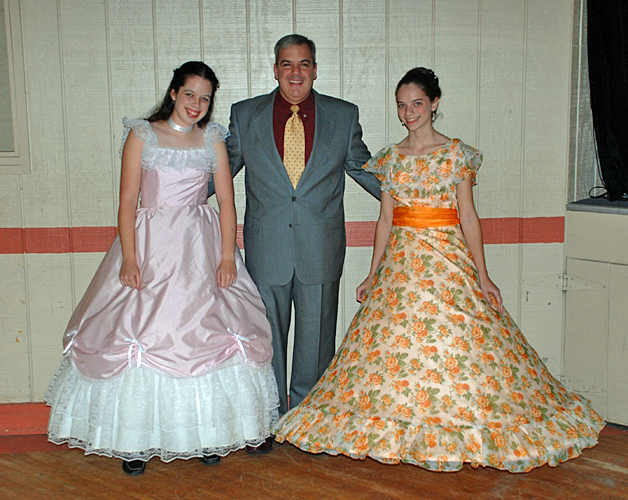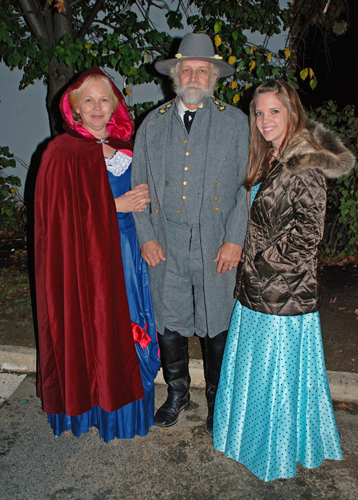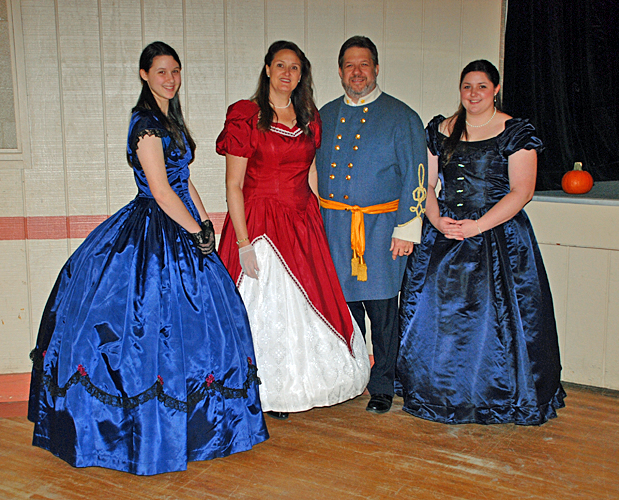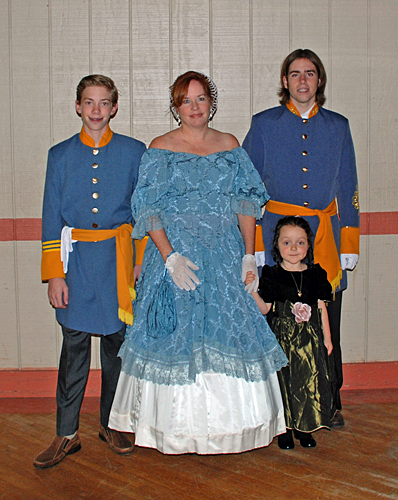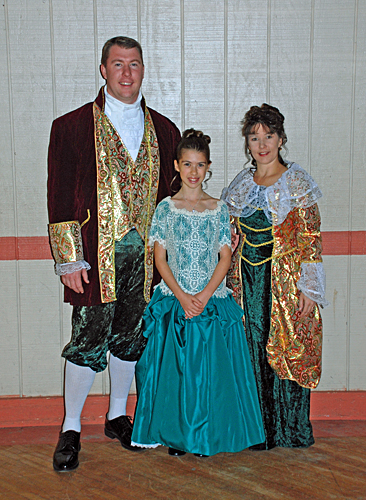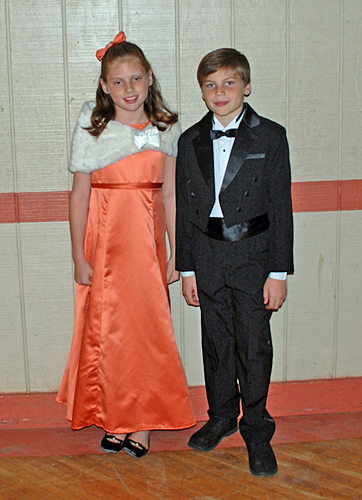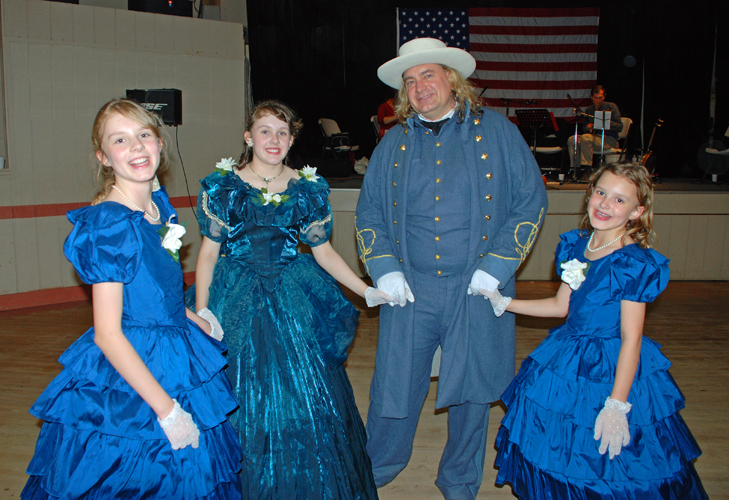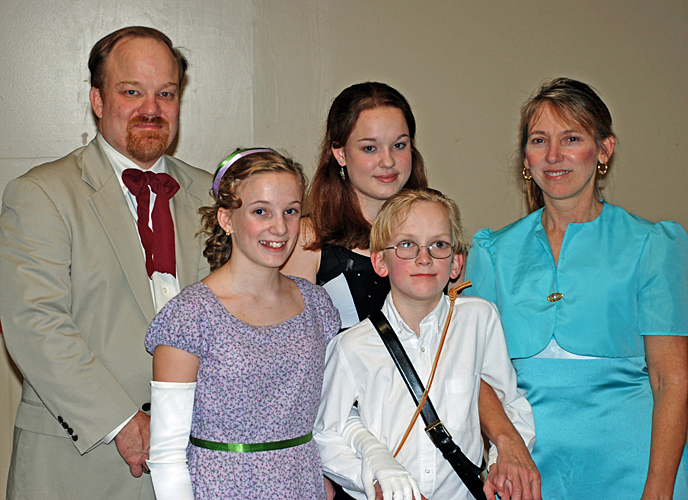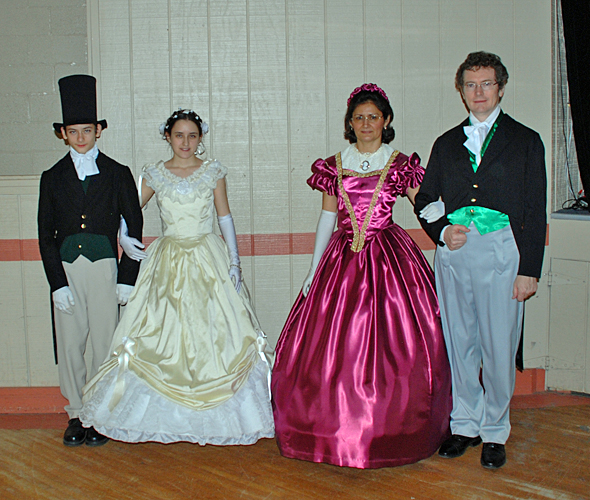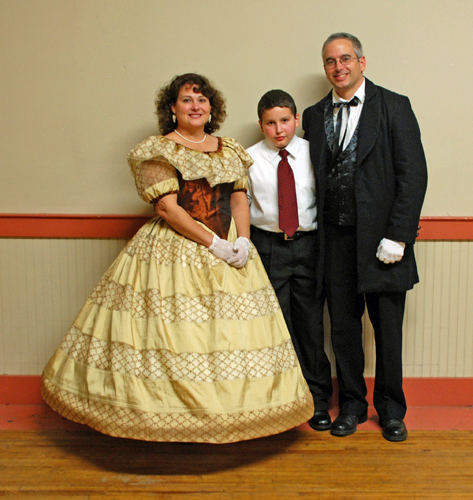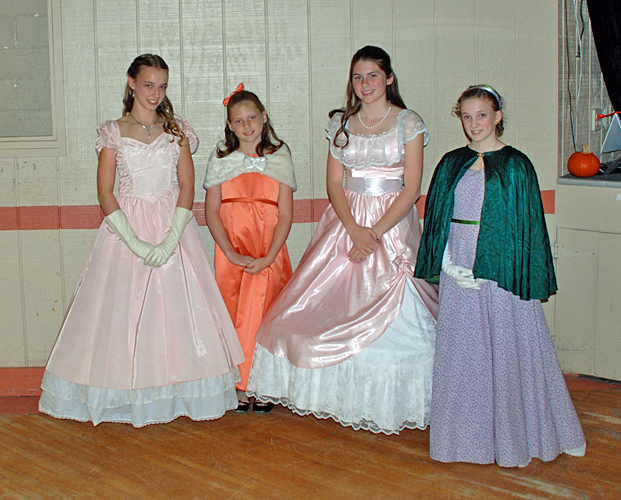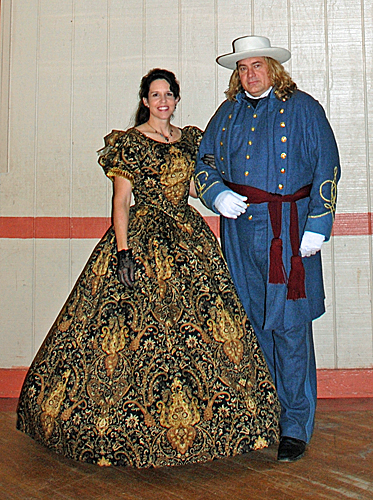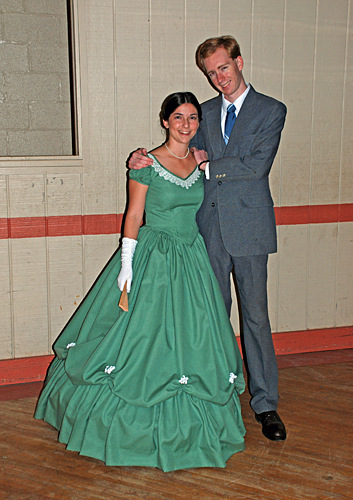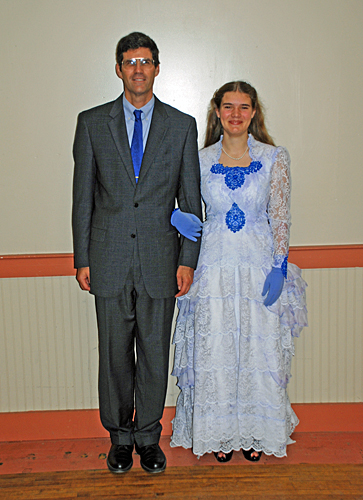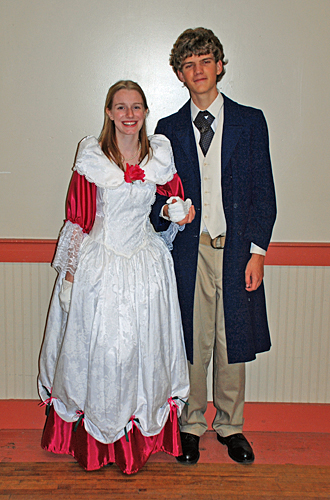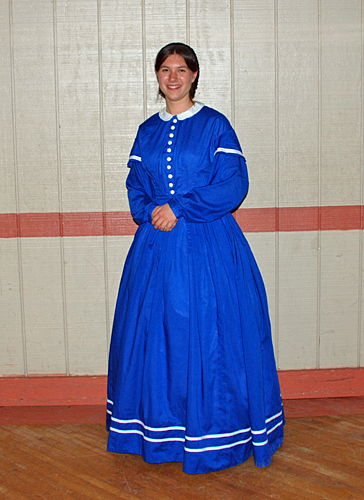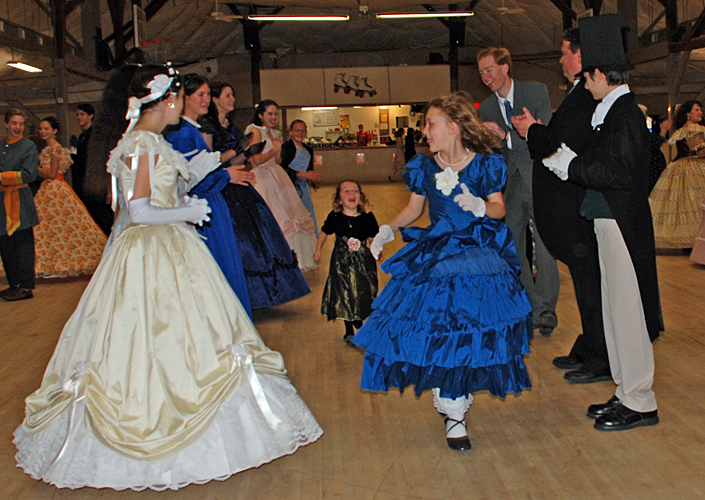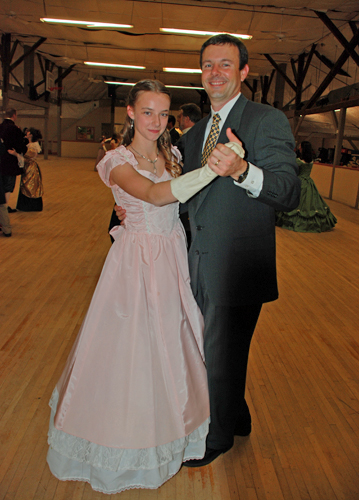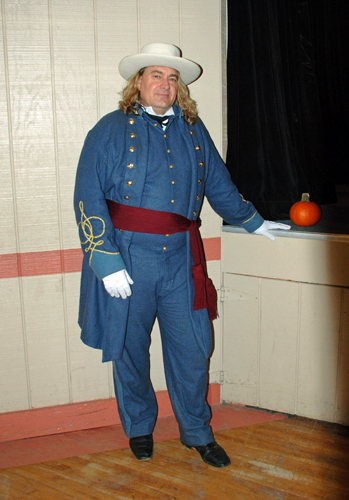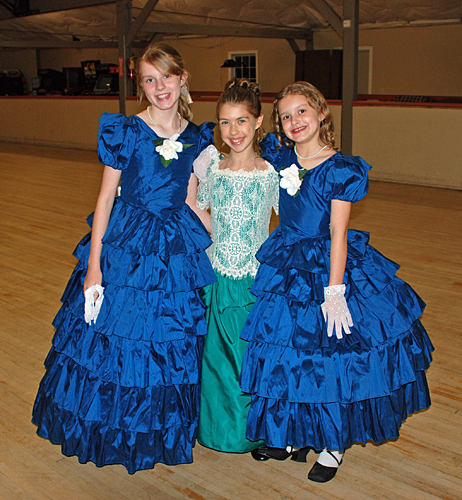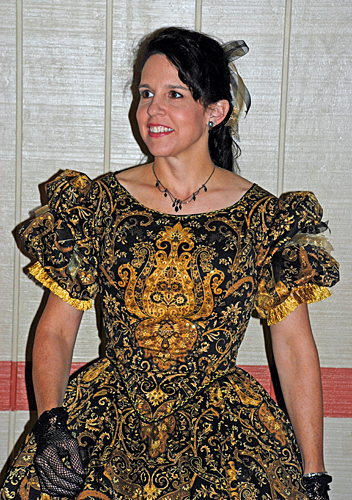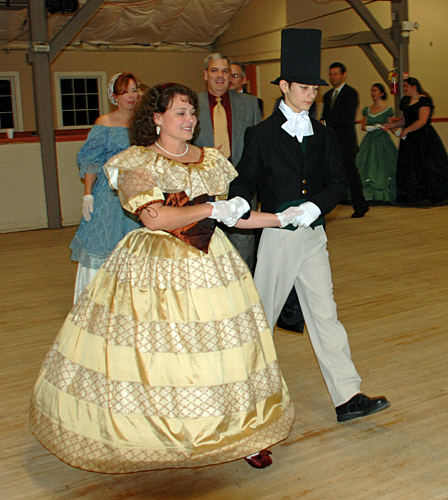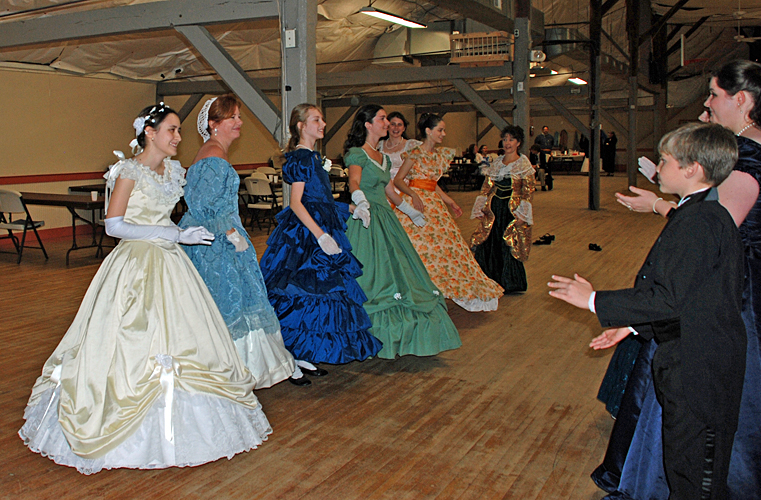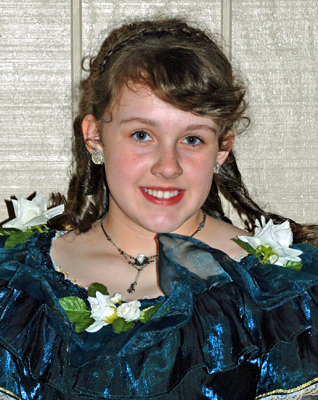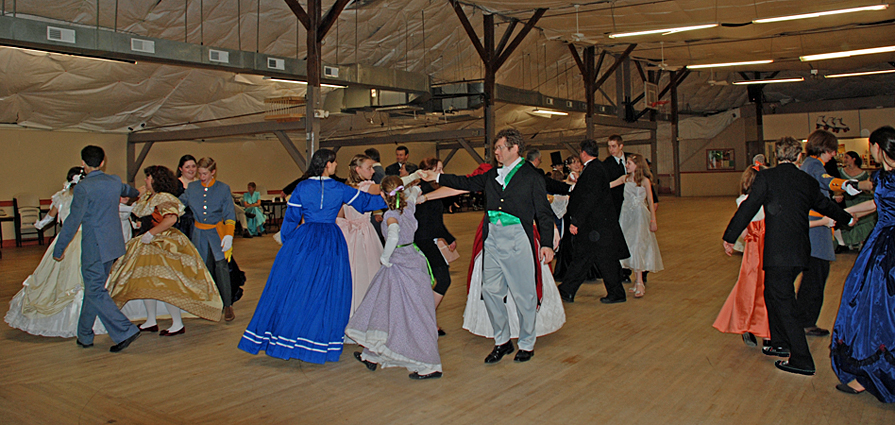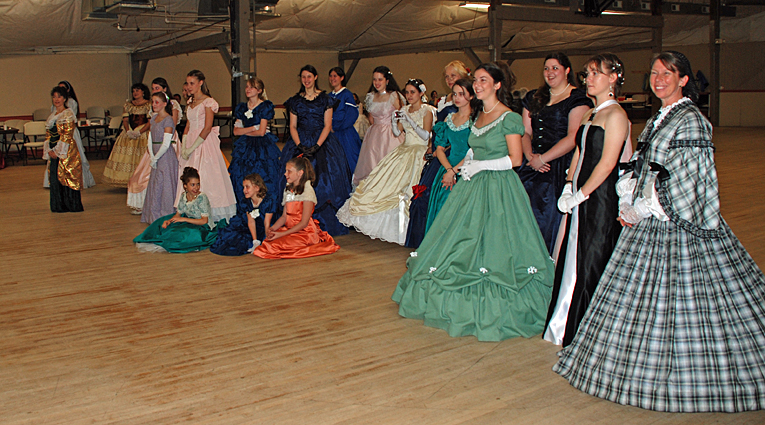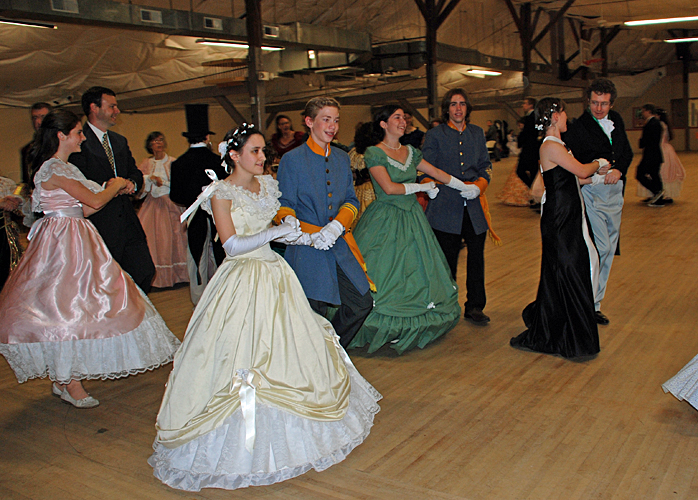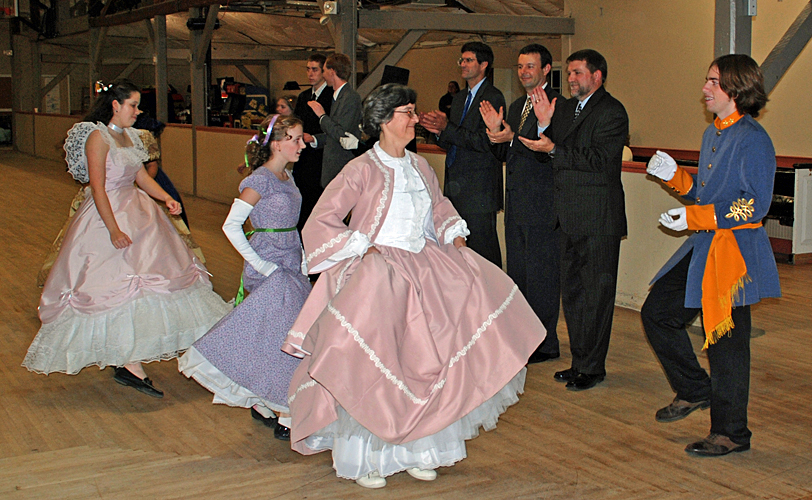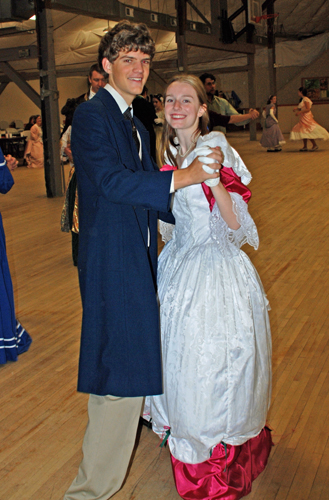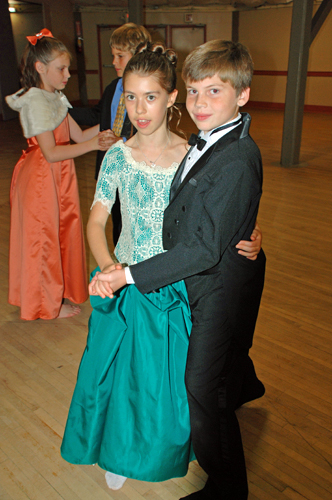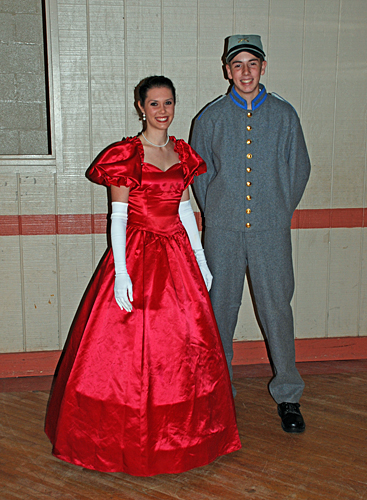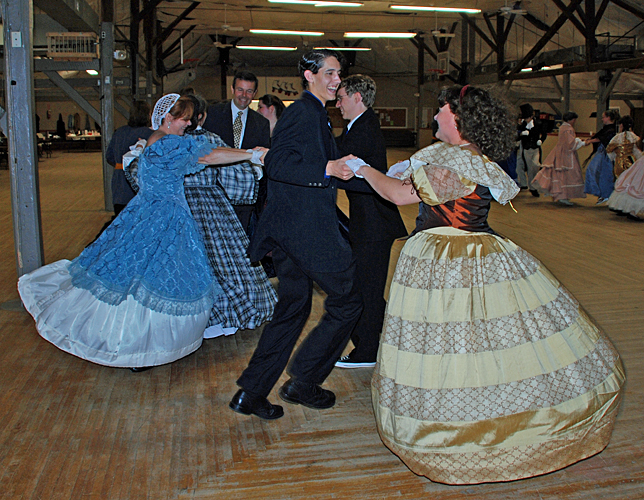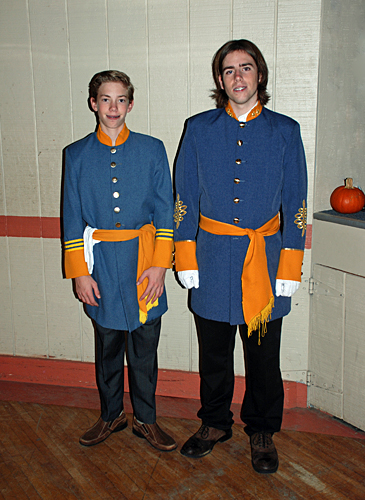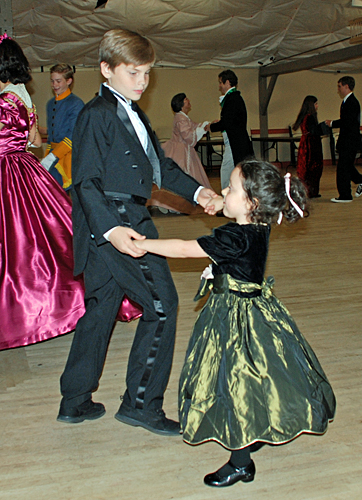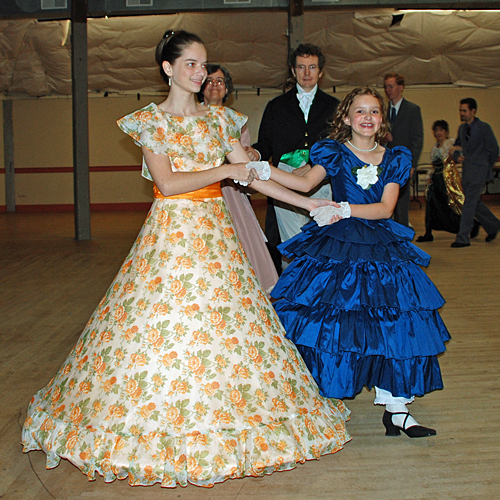 THE OLD VIRGINIA HARVEST BALL: The Harvest is IN
Dear friends of Old Virginia,
What a wonderful time we had in our recent whirlwind of activity while visiting your beautiful state!
Serving on staff at a major reenactment, speaking engagements, meetings with numerous officials and interesting personalities, a little time in Williamsburg, Yorktown, Winchester and Leesburg, our continuing quest to gradually visit each of Virginia's historic colonial churches, strengthening of old friendships and beginnings of new ones - all added up to a very enjoyable adventure.
And then there was the Ball - the Old Virginia Harvest Ball. What a splendid evening we had with friends from several states as we enjoyed the old gentility and social graces - which we are promoting for a great comeback - and which leave all with warm hearts and warm smiles.
The dances were a great joy - as the cheer and laughter so obviously demonstrated - and the lively music and swirl of hoopskirts showed that our ancestors really knew how to have a good times that uplifts all involved.
Thank you for being part of such a wonderful evening of historic joy!
When shall we return?
From May 1st-3rd a large group of us from the
1st Virginia Infantry
will be coming back to participate in the 145th anniversary reenactment of the Battle of Spotsylvania. This will be a very large reenactment event offering the opportunity to "historically immerse", learn more of and show respect for those who endured the real thing so long ago. And it is a lot of fun. We are VERY family oriented with a focus on education and character-building. We encourage our new recruits in Virginia to set these dates aside and join our Arizona and Colorado folks for this grand adventure back to 1864.
(Yes, we have uniforms and equipment for our new recruits to use. Email us with interest!)
Then...
Anyone up for another Historic Ball?
The tentative date is May 9th.
Theme? Location? We haven't decided yet and are open to suggestions. Our venue in Loudoun County worked very nicely but perhaps moving into Prince William County, Fairfax County ... or even Frederickburg or Winchester might be convenient for more people. Know of any great venues?
Please do stay in touch.
I remain
your humble servant.
Lord Scott
of
Capt. Scott
of the
or as you will....
sic semper tyrannis
---------------------------------------------------------------------------------
Dear Sir,
Greetings to you, and to your wife as well. How are you folks doing? You may not recall, but we met you this past October at the Purcellville Roller Rink when we attended the Fall Harvest Ball. We had a terrific time, and will always look back on that evening as a wonderful memory! Thank you for the efforts you put forth in organizing it.
Sincerely,
Deann
Purcellville, VA
----------------------------------------------------------
I hope you will return to Purcellville in the future. My daughter and I enjoyed the evening so much.

Regards,
Tammy R.
----------------------------------------------------------------------------------
I really enjoyed the Old Virginia Harvest Ball this fall! Keep up the good work!
Turner
-------------------------------------------------------------
Please also see our "Etiquette & Expectations" page as well as our "All About Us" page.
This page is best viewed at a display setting of 1920 x 1200.
This page, all attached pages, the entire site and all content are the property of We Make History © 2001-2008. All rights reserved.
No copying or reproduction of any kind is allowed without express written permission.