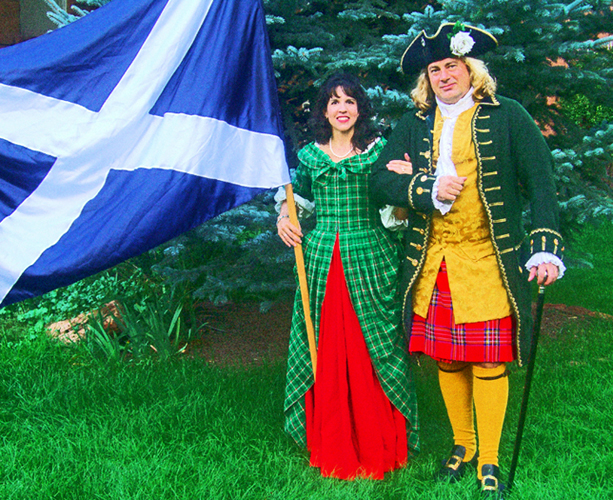 Flora MacDonald & Bonnie Prince Charlie
This page is best viewed at an aspect ratio of 16:9 and a screen resolution of 1920 x 1200. Text and objects will appear larger at lesser resolutions.
© 2001-2008 We Make History
All rights are reserved. No copying or distribution without express written permission.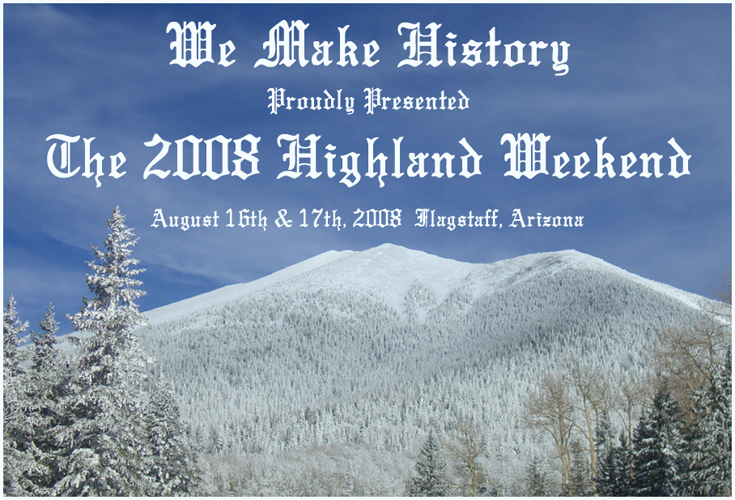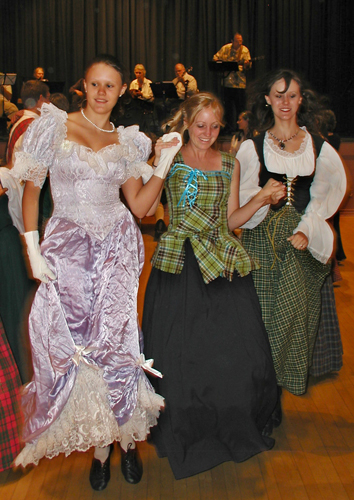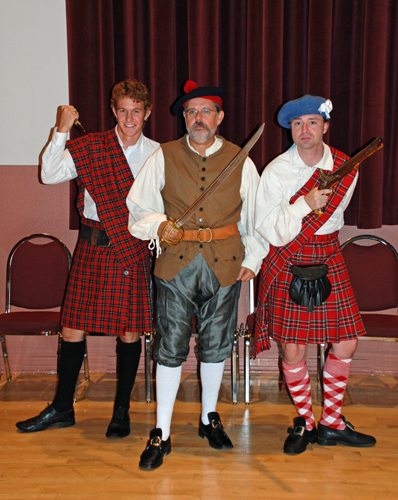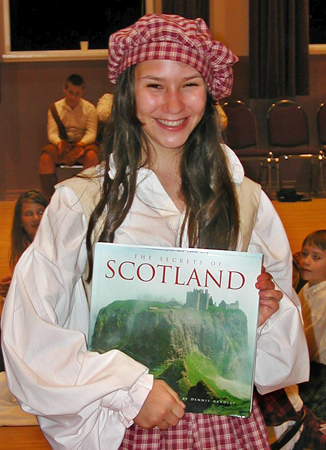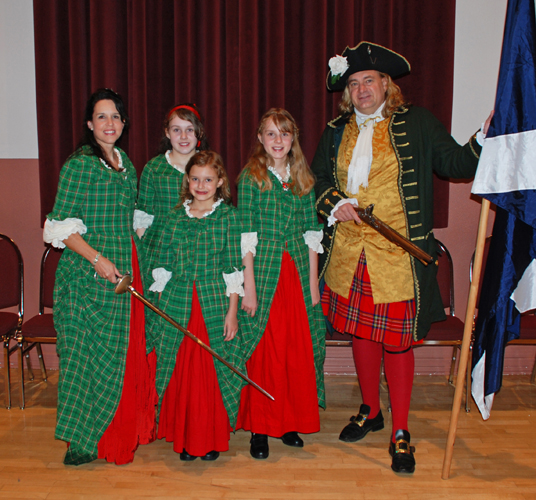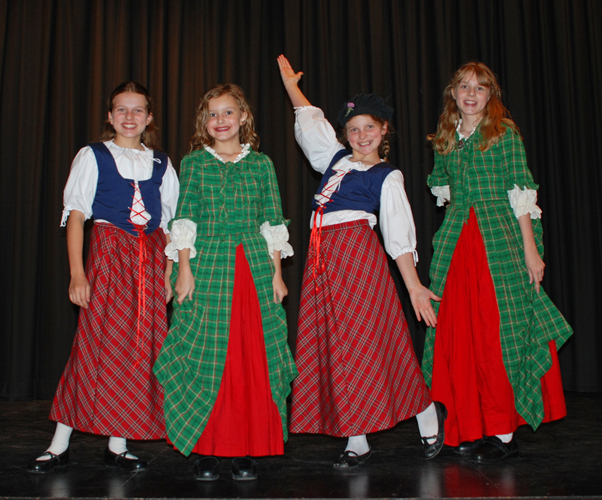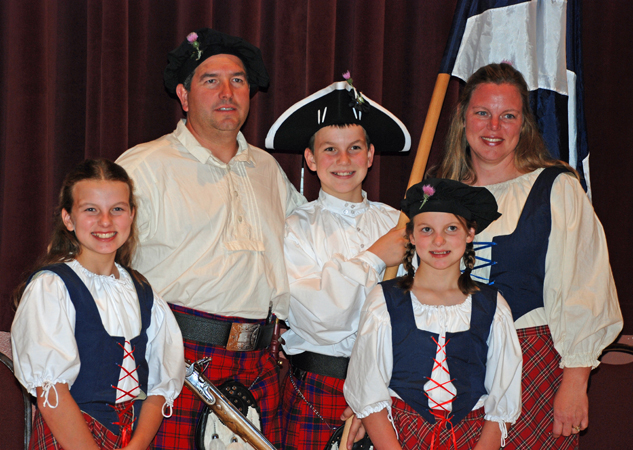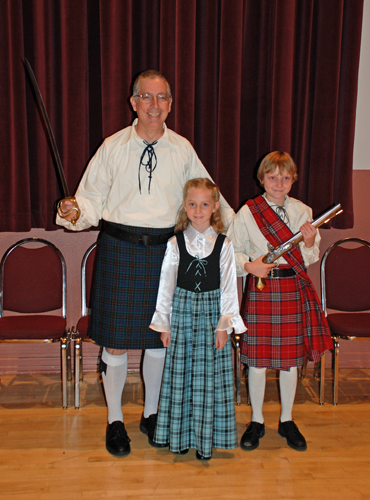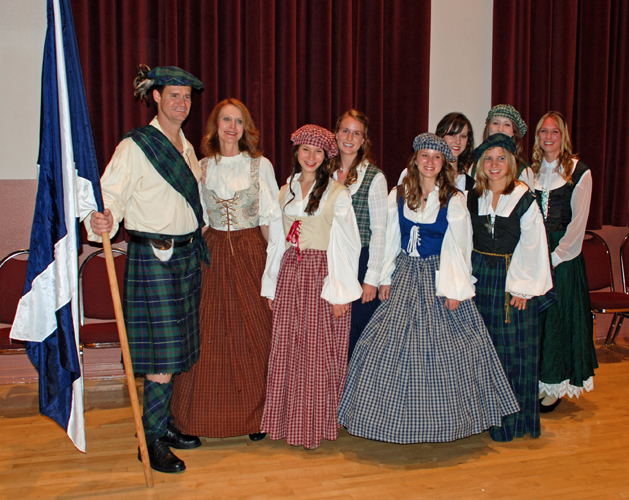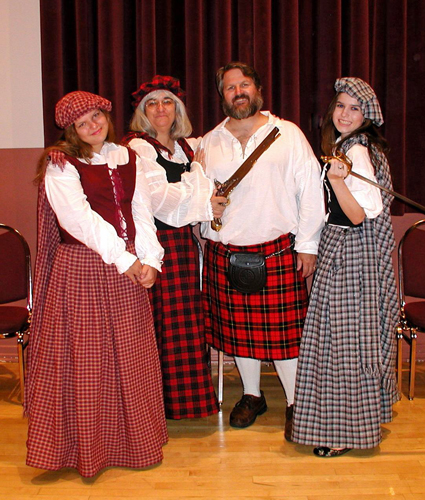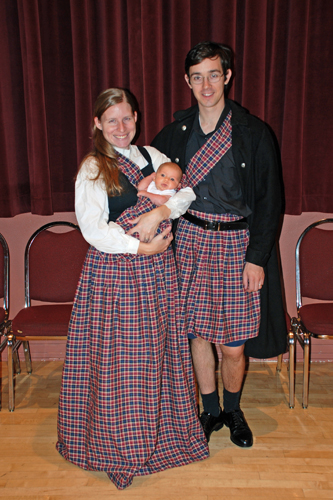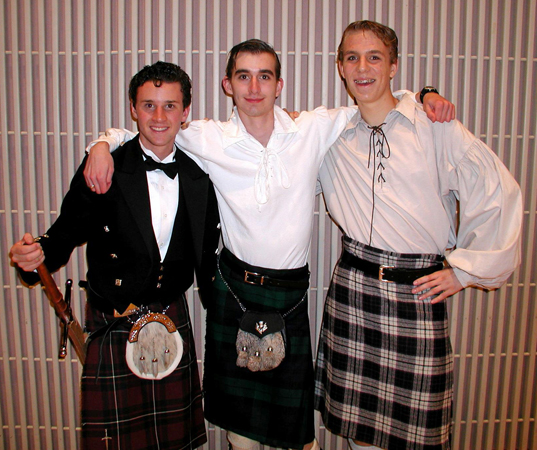 The White Cockade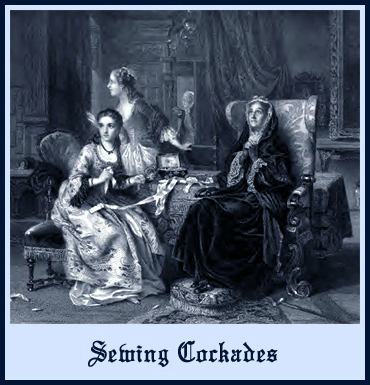 The time of Bonnie Prince Charlie and the Jacobite rising of 1745 (know to Scots simply as "the '45") gave birth to many legends. One of these is the story of the white cockade. It is said that upon arriving in Scotland the Bonnie Prince plucked a white rose and pinned it to his hat. The example was quickly imitated by Jacobites everywhere who made cockades of ribbon or cloth and proudly sewed them to their hats, caps and bonnets.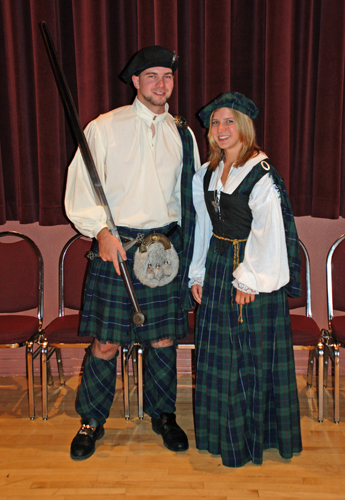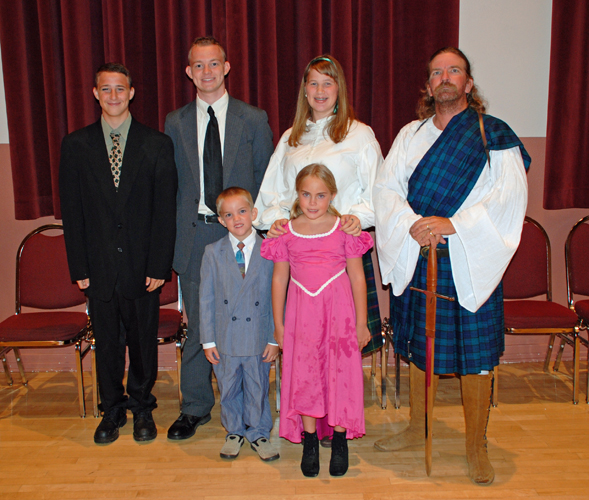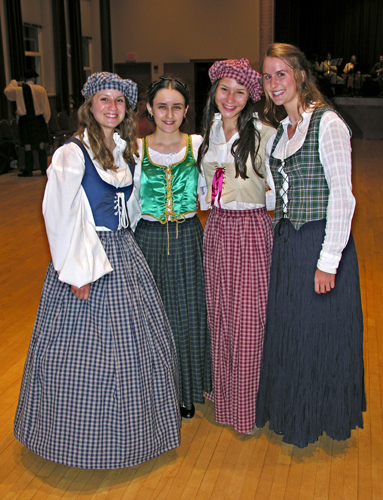 Letters from o'er the Water
Charlie & Friends
Brave & loyal friends,
What a wonderful time we had this past weekend surrounded by pines, aspens, blue skies, tartans of red, green, gold and blue and of course the smiling faces of the We Make History Family.
You arrived from many locales. The clans of Flagstaff, Prescott, Wickenburg, Glendale, Phoenix, Tempe, Gilbert, Maricopa, Tucson, Sahuarita and Hawaii were all represented. Bonnie Prince Charlie's Angels kept up a lively and pleasing musical treat as dancers wove in and out of figures like a Highland lady's needle knitting woolen hose.
Reminded that "Scot" has been synonymous with loyalty and courage, tales of Brave Scots like General Hugh Mercer kept the rapt attention of all as we realized just how closely connected such persons are to us today ... and how much we may learn from their example.
Ahhhh... What a time we had! Even Highland weather complete with hail and lightning could not dampen the enthusiasm of our brave Scots. The Ball was a joy. Splashes of colourful plaid competed with laughter, smiles and cheerful conversation warming the senses and lifting the spirits of all.
And the Highland picnic is not soon to be forgotten. Josh o' the Curly Lochs' trademark touchdown reception, happy young ladies giggling together beneath the ramada canopy and the astonishment of Lowlanders (and even mild surprise of Highlanders) as hail bounced gleefully about us all later in the afternoon - all these contributed to a fine time with good friends and many fond memories.
From o'er the Water...
Charles Edward Stuart
"Bonnie Prince Charlie"
---------------------------------------------------
Dear Sir,
We surely enjoyed the weekend. I'm still hearing the stories of the Ball, like the interesting connection between Bonny Prince Charlie and Flagstaff. How interesting!! Ha, ha, ha. We loved the picnic, too. We thought the rain a lot of fun. You have to understand, we, the desert dwellers, don't get to enjoy such luxuries that often. It's a pleasure to meet together with other saints and just have fellowship in a relaxed way. The LORD is blessing you and bringing nice families that can help you fulfill your dream. God is good.
Her Highness
The Countess of Lisbon
---------------------------------------------------------
Thanks so much for all that you and everyone else does to put these events together! I always enjoy going to the Highland Ball. This time my face literally hurt from all the smiling and laughing. I look forward to next year and hope to eventually be able to come to some of the other events!
Amanda H. of Clan Flagstaff
----------------------------------------------------------------------------
Please also see our "Etiquette & Expectations" page as well as our "All About Us" page.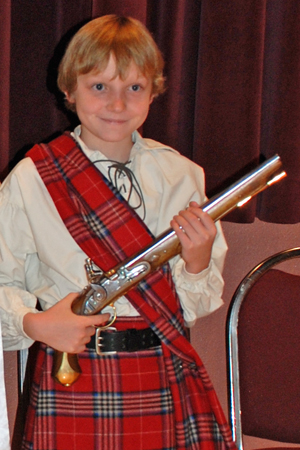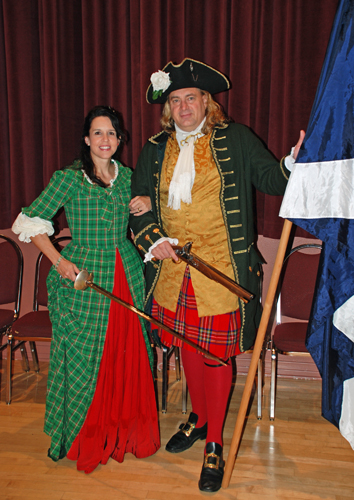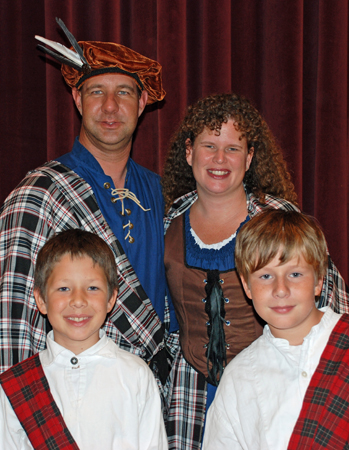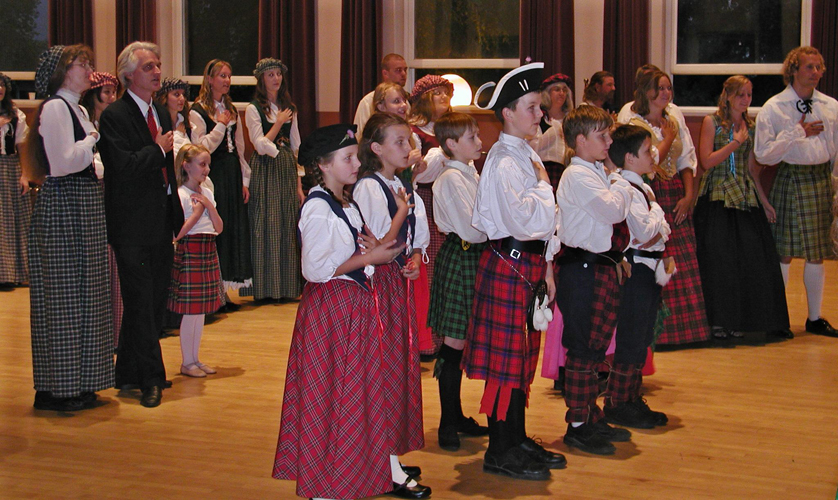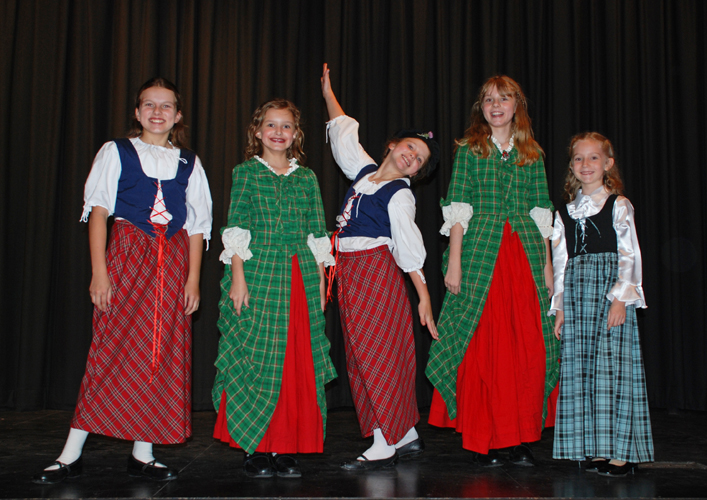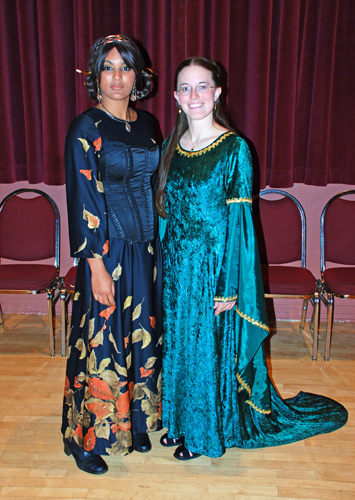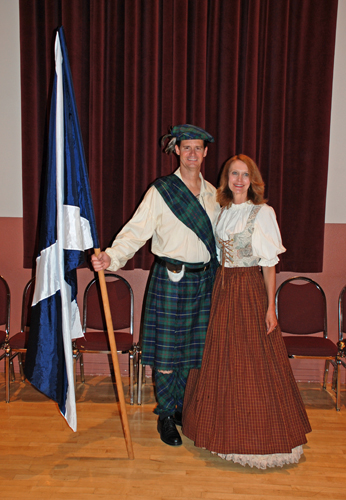 The Friendly Family of WE MAKE HISTORY - made some history together - Scottish style - at our annual and much anticipated Highland gathering.
The Highland Ball - Fine Dancing
The Highland Picnic - Good Fellowship
The Highland Bowl - Football in Kilts
"Charles entered Edinburgh, and that night a Ball in the ancient Palace of Holyrood celebrated the return of the Stuart to the Scottish Capital."
The Standard was unfurled, a shout was given, the Clans were raised and rallied 'round their hosts the Bonnie Prince and Miss Flora Macdonald for our annual Scottish Highland Ball in cool and beautiful Flagstaff, Arizona!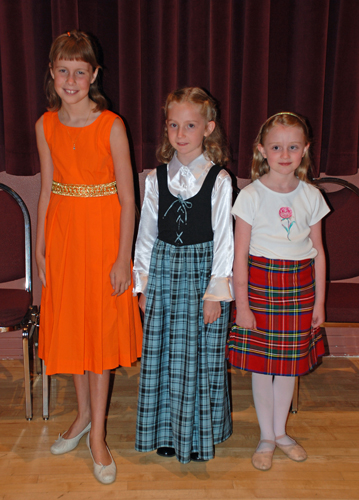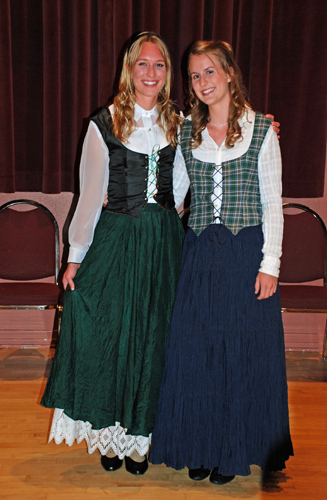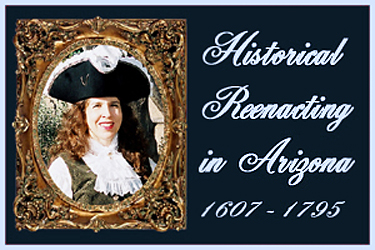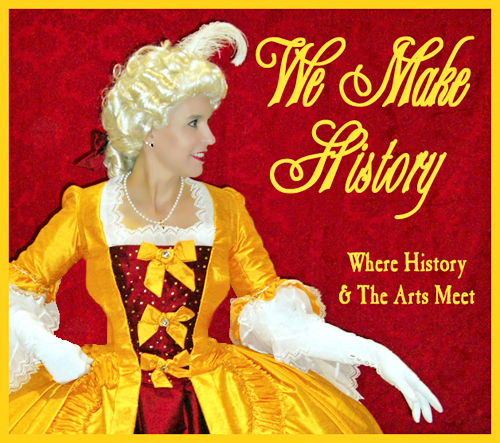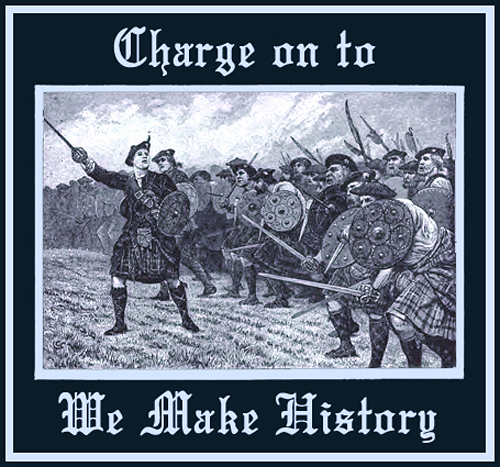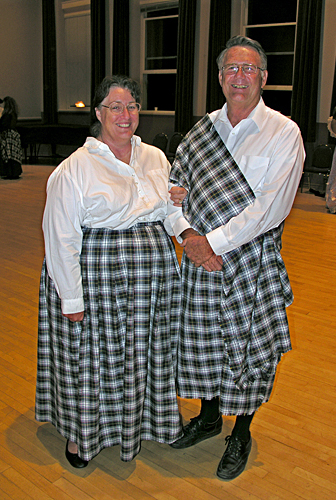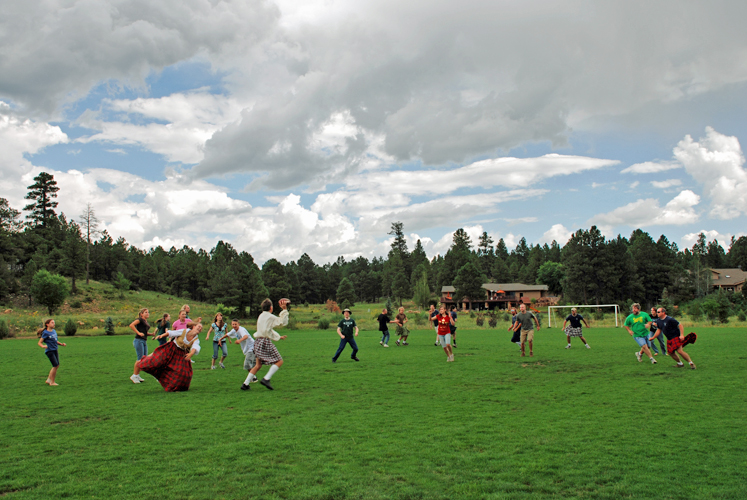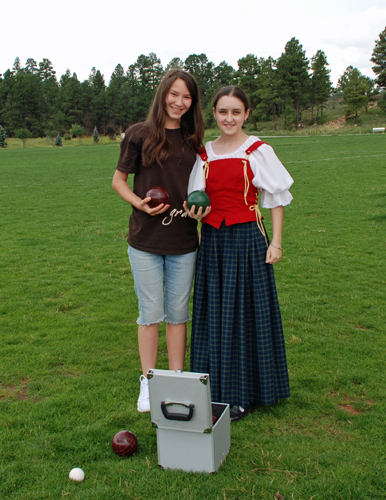 the hail