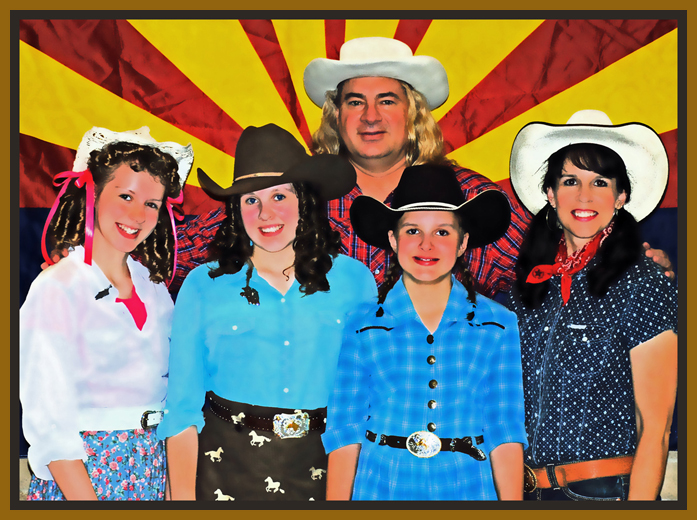 There were few things that Americans of the 19th century liked better than dancing.
Pioneers, homesteaders, soldiers, farmers, politicians, ministers and indeed all sorts of people wrote in diaries, letters and published articles regarding attending dances. Of course good dancing is a very joyful experience. As our forebears realized, dancing positively engages the mind, exercises the body and has a wonderful tonic effect on the soul. But there was much more than just the pleasure of dancing to attract participants. With no radio, CDs or MP3s available, dances were an opportunity to hear and enjoy music. With no telephones or email available, dances provided an opportunity to socialize, communicate and share news with others. With cultural expectations of manners and good behavior, dances were especially an opportunity to polish one's manners and develop the social skills expected of those in "decent company."
While the formal "Grand Ball" may have been the height of the 19th century dance experience, people from throughout the social spectrum also enjoyed dancing in less elegant settings and less ostentatious circumstances.

On prairies and plantations, in parlors and presidios, rural Americans of all sections and classes enjoyed any opportunity to do some lively stepping.

From Atlantic to Pacific and The Great Lakes to the Gulf Coast, they reeled and promenaded at soirees, shivarees, stomps, hoe-downs, corn-huskings, fandangos, harvest balls, barn dances, county fairs, birthday parties, wedding receptions, patriotic gatherings and church socials to tunes like "Soldier's Joy," "Jefferson & Liberty," "Bonaparte Crossing The Rhine" or "Cotton Eyed Joe."

Often no more than a single experienced fiddler was required but a good 3 or 4 piece string band could draw folks in from miles around. Some came on foot or straddling the back of a mule while others pranced on racehorses, rolled up in carriages or arrived perched in fashionable buggies. Some wore their homespun "Sunday best" while others wore silken "store bought" goods. Some came from busy, growing towns while others traveled from distant frontier homesteads.
It may have been a New England Church Social, an Appalachian Wedding, a Carolina Soiree, a Kentucky Hoe-Down, a Nebraska Corn Huskin' Party, a Texas Fandango, a Prairie Harvest Dance or a Louisiana Cajun' Stomp.
It might even have been a Tucson Barn Dance!
But wherever it was or whatever it might have been called - one could be sure of warm smiles, friendly faces, a well-tuned fiddle and some fine lively dancing!
See Photos from past Tucson Barn Dances
Letters by Pony Express
Howdy all.
Well, what can we say? This year's Tucson Barn Dance sure was a hoot.
Our folks rode in from all over Arizona with kinfolk from at least four counties and many towns too. Talk about throw down with the hoe down - well, there was some of the most quick steppin', foot stompin', fast shufflin', high jumpin', liveliest dancin' ever seen by anybody anywhar' - I tell you what!
Well, we sure did enjoy ourselves. A good time was had by all.
Smiling along with friends, while moving our feet to the "fiddlin' at the speed of a locomotive" sounds of old timey music all under a banner proclaiming "To Know Christ and Make Him Known" while surrounded by the beautiful Arizona Desert - YeeeHaaaaw now that was a good time for shur!
Hope y'all had as much fun as we did.
We'll be a seein' ya soon.
Y'all come back next year ya hear?!
From somewhere out West...
Colonel Scott
------------------------------------------------------
Col. Scott – I had a magnificent time and wished I could have stayed longer. As it is, I did not arrive home until 1:30 a.m., but the long drive was worth it to spend some time with the We Make History families and enjoy the music, dance and atmosphere. I really worked up a sweat all even long. It was a pleasure to have Miz Becky calling the dances and the band was nothing short of magnificent.
May God bless you and your wonderful family.
I Remain,
Your Friend and Obedient Servant
MJC
--------------------------------------------------------
Dear Lord & Lady Scott,
The Tucson Barn Dance last evening was our first experience with We Make History. What fun we had! Thank you so much for organizing the event. We are interested, too, in the Flagstaff Living History Day next weekend.
Sincerely,
Alex-cowboy, Suzi AKA "former rodeo queen," Collin-Union Soldier, Gordon-cowboy
--------------------------------------------------------------------------
Well, first things first. Thank you so much for putting on such an evening, this is my personal favorite of all the We Make History events.
By golly, it was a blast. A whole lotta redneckin' good dancin' time, and I had one heck of an evening. My funniest memories are of one particular dance. Everybody in the whole room but our group got this one dance, and we didn't get it worth two cents! We just sorta went with the calls that we could understand, tried to copy what everybody else was doing, and laughed at ourselves in the meantime. Besides that, The pell-mell dive for the ladies shoes is always so much fun, I did sort of a half dive, scraped my knees across the whole pile of boots, and finally latched on to a fancy stitched boot at the far side of the pile.
The Virginia Reel is always my favorite, I always look forward to that dance the whole evening.
That half-bass cracked me up. That shore is period correct! Lol
Another funny memory, is when we all lined up for the group shot, and it all started when Cpl. Franklin's little brother came and got on his shoulders. Then, another friend of mine hopped on another friends shoulders, and if that wasn't already funny enough, then Big Chuck told me to hop on his shoulders! So with a lot of scraping and climbing, I heaved my way up him, and held his hat high for the picture. Oh yeah, it was one of the best evening's of my life, and I'd do it again in a heartbeat.
Once again, thanks so much, and keep up the good times.
And oh, by the way…..
You'd all better be a'believin were a'comin back next year. I wouldn't miss it for all the horses in Texas!
---David---
Thank God I'm a country boy!
PS We go to the Tucson Dance 'cause it's our favorite, and its now tradition.
--------------------------------------------------------------------------------------------------------
Yes, the Barn Dance was fantastic!!! Yes, we want more dances in Tucson!!!
Having fun in Christ,
S. T.
----------------------------------------------------------------------
Dear Colonel Scott,
I must say I personally had a wonderful time! I dearly hope I and my family can go to more events and dances!
I vote yes for another dance in Tucson! The Barn Dance was actually my first dancing experience and it was truly a great one!
I hope to see y'all at the next dance!
Rar'n to go to the next event!
Savanna
----------------------------------------------------------------------------------------------------
Please also see our "Etiquette & Expectations" page as well as our "All About Us" page.
This page is best viewed with a high definition display at a setting of setting of 1920 x 1080.
This page, all attached pages, the entire site and all content are the property of We Make History ©2001-2010.
All rights reserved.
No copying or reproduction of any kind is allowed without express written permission.