Yeeeee Haaaaaa!
Welcome to We Make History's celebration of Old Arizona and The Old West …
The ARIZONA BARN DANCE
There were few things that folks in the West liked better than dancing. On plains and prairies, in deserts and mountains, western folks enjoyed hoe-downs, barn dances and country balls. They may have taken place in a town square, a church hall, a ranch house or in the midst of circled wagons under the open sky and bright stars ... but wherever it may have been, folks sure did enjoy a good dance!
Pioneers, soldiers, farmers, politicians, ministers and indeed people of all types wrote in diaries, letters and published articles regarding attending dances. Of course good dancing is a very joyful experience. As our forebears realized, dancing positively engages the mind, exercises the body and has a wonderful tonic effect on the soul. But there was much more than just the pleasure of dancing to attract participants. With no radio or CDs available dances were an opportunity to hear and enjoy music. With no telephones or email available dances provided an opportunity to socialize, communicate and share news with others. With high cultural expectations of behavior, dances were especially an opportunity to polish one's manners and develop the social skills expected of those in "decent company".
Often no more than a single experienced fiddler was required but a good 3 or 4 piece string band could draw folks in from miles around. Some came on foot or straddling the back of a mule while others pranced on racehorses, rolled up in carriages or arrived perched in fashionable buggies. Some wore their homespun "Sunday best" while others wore silken "store bought" goods. Some came from busy, growing towns while others traveled from distant frontier homesteads. A good time was to be had by all. :o)
Unlike most of our events, this dance doesn't have a specific historic or educational theme other than what has already been mentioned - and perhaps the need for folks to put the "hoe down," cease work and pressures and enjoy time together in a light and wholesome environment.
You are welcome to dress "Old West" (Little House on the Prairie, Civil War, Frontier, Pioneer, Victorian) or "New West" (hats, boots, jeans, western shirts) or even "Vintage West" (fancy western shirts, bolo ties, rhinestones).
Just please no spurs or other paraphernalia that could harm a dance floor ... or a dance partner. :o)
Expect lively tunes ranging from the early 19th to early 20th centuries and hand clappin', foot stompin' social dances which we will be glad to teach you.
Saddle up! Hitch the carriage! It's time for the Arizona Barn Dance!
Your servant in family-friendly history and the arts…
Colonel Scott

GALLERY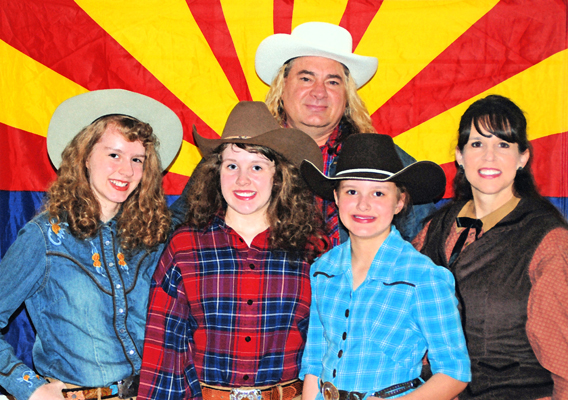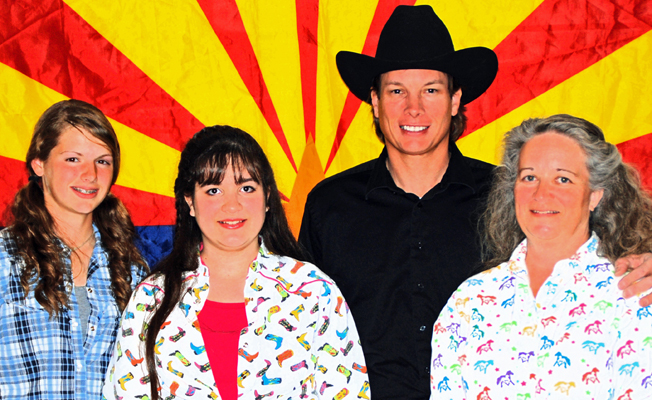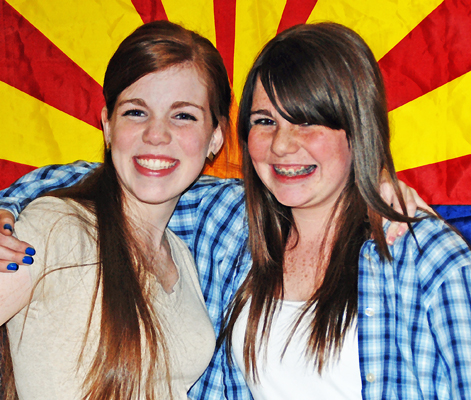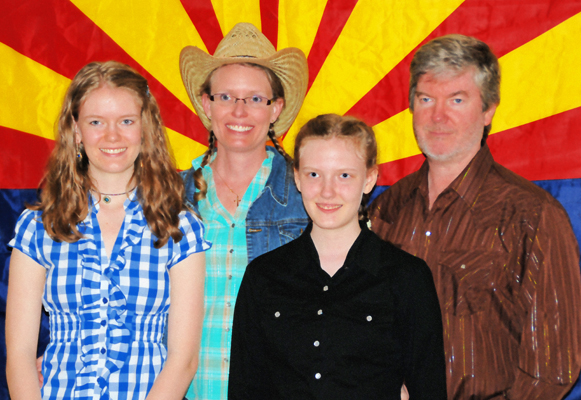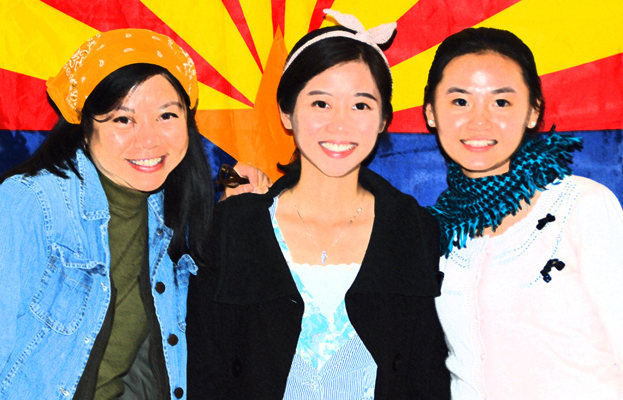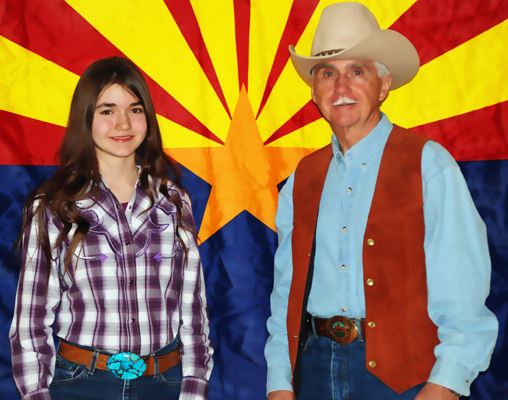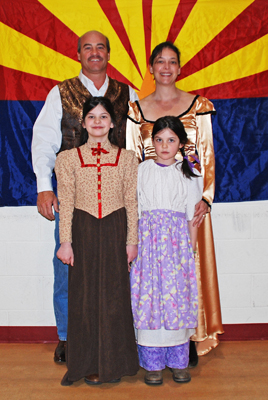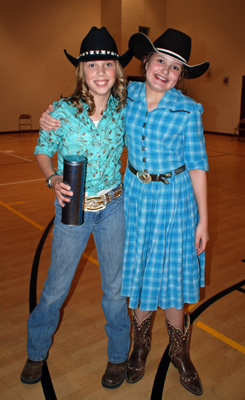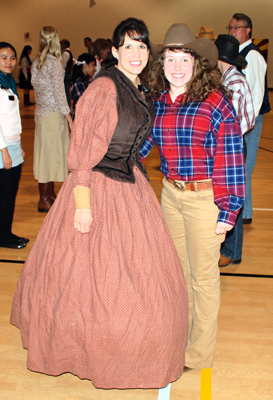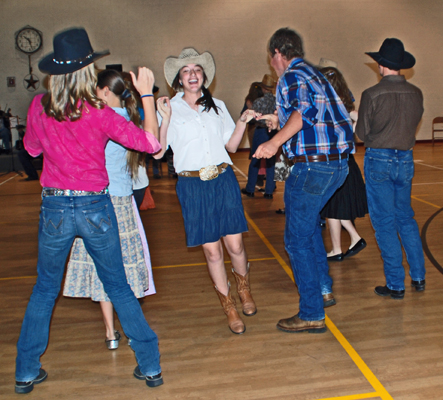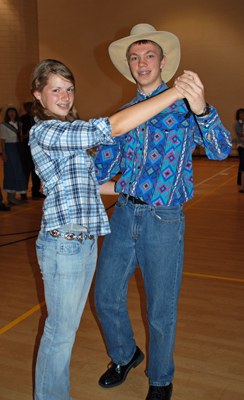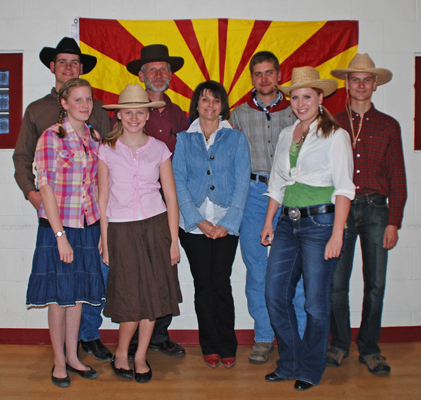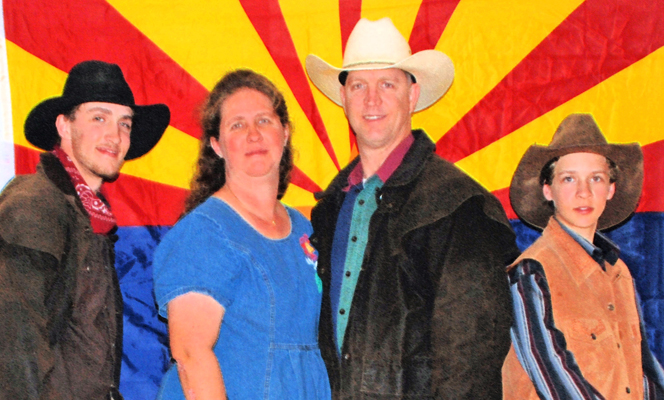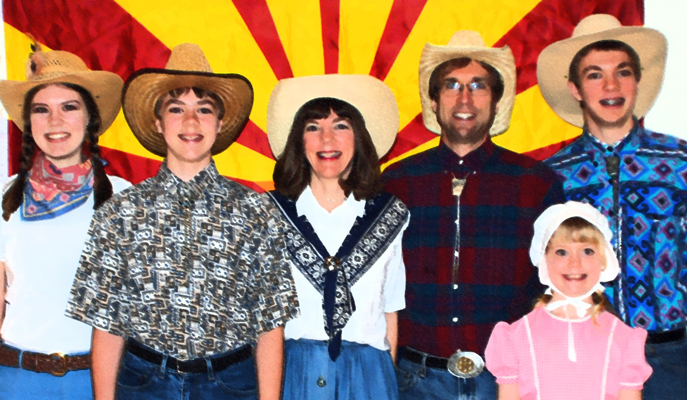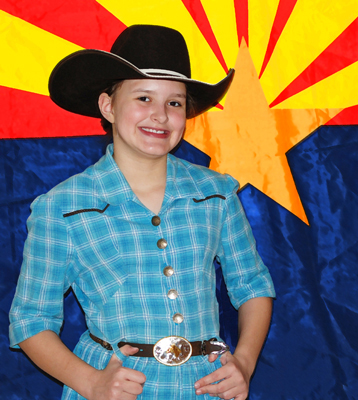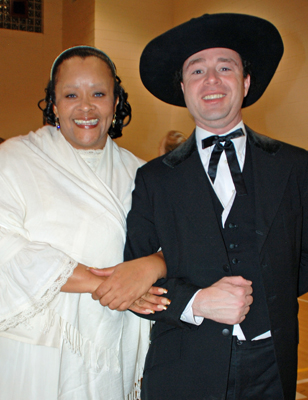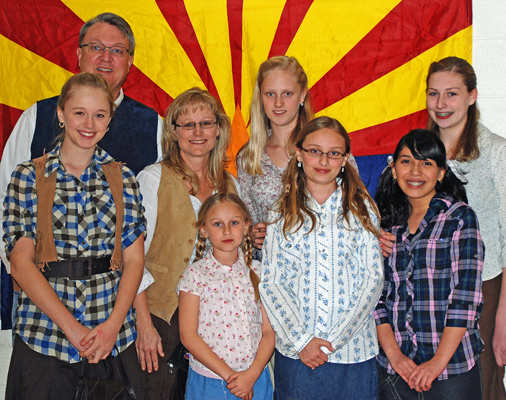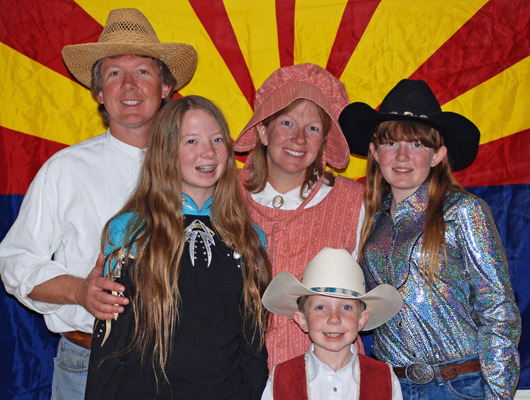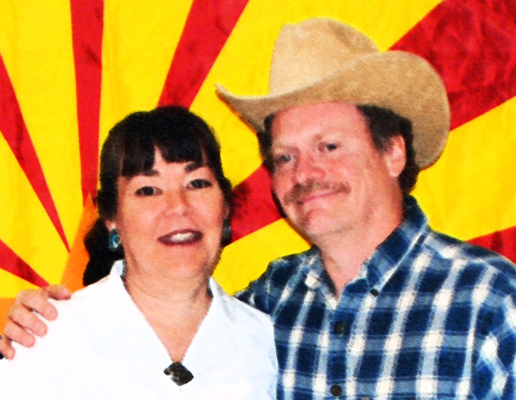 By Pony Express...
Howdy all!
Well, our 2011 Arizona Barn Dance was sure a joy.
Good folks rode in from far and near and we enjoyed the company of friends and neighbors from Prescott, Phoenix, Glendale, Peoria, Sun City, Avondale, Litchfield Park, Waddell, Cave Creek, Scottsdale, Tempe, Mesa, Gilbert, Chandler, Casa Grande, Tucson, Vail and .... China.
Yes, we enjoyed the company of Chinese Cowgirls. That's a long ride across the desert (maybe the Gobi desert?) - "way out there....."
There was a sweet spirit at the dance. And in the midst of lively music, shouting, cheering and a general good time it was good to know that everyone enjoyed a real old-fashioned "hoe-down", putting aside all work, pressure, trouble and care and simply enjoying peace and good fellowship with a great group of like-minded folks.
Now that is something to celebrate!
YeeeHaaaaaaa!
Somewhere on the horizon...
Col. Scott
---------------------------------------------------
We just wanted to write and tell you how much we enjoyed the barn dance last night. I cannot remember the last time we had such a good time as a family. All of us are excited to attend another event.
The M. Family of Tucson, AZ
------------------------------------------
Dear Colonel Scott,
Thank you so much for hosting the Barn Dance. It was a blast!! I really appreciate having the freedom to spend a night dancing, forgetting all the other worries and troubles of the day. :)
-Your humble servant,
Pvt. J. M.
-----------------------------------------------------------
Mr. Scott,
Thank you very much for the invitation. My friends and I enjoyed the dance, and really like the dressing up part, which made us feel like in a Jane Austen novel. We also appreciate people's kindness and hospitality, and special thanks to young boys and girls who have been so nice to be our partner and helped us learn how to dance.
It's Chinese new year today. Wish you happiness, health and prosperity all the year!
Best
Qin
--------------------------------------------------
Please also see our "Etiquette & Expectations" page as well as our "All About Us" page.
This page is best viewed with a high definition display at a setting of setting of 1920 x 1080.
This page, all attached pages, the entire site and all content are the property of We Make History ©2001-2011.
All rights reserved.
No copying or reproduction of any kind is allowed without express written permission.