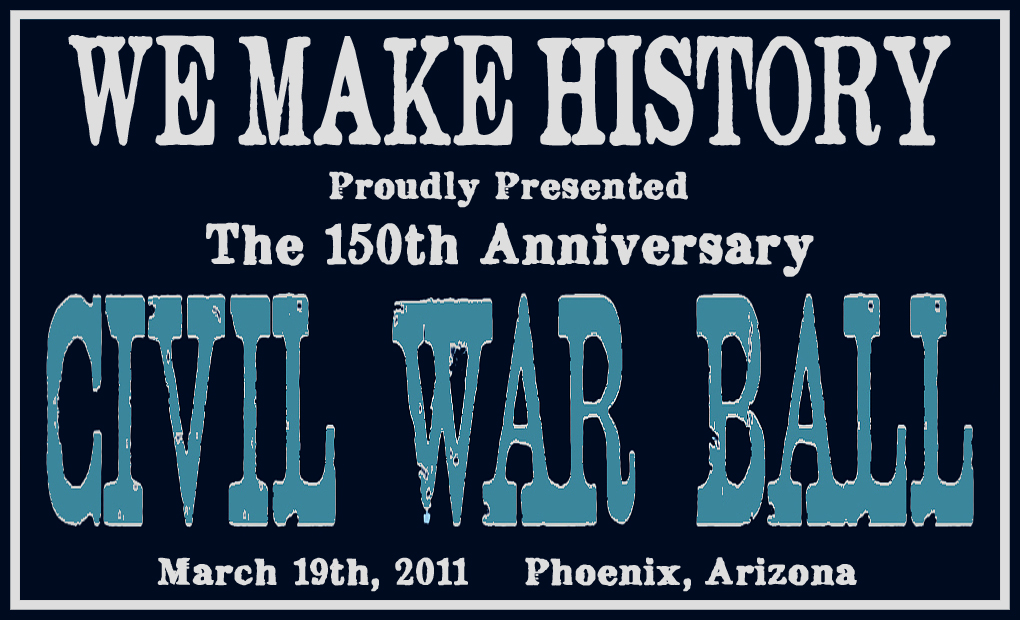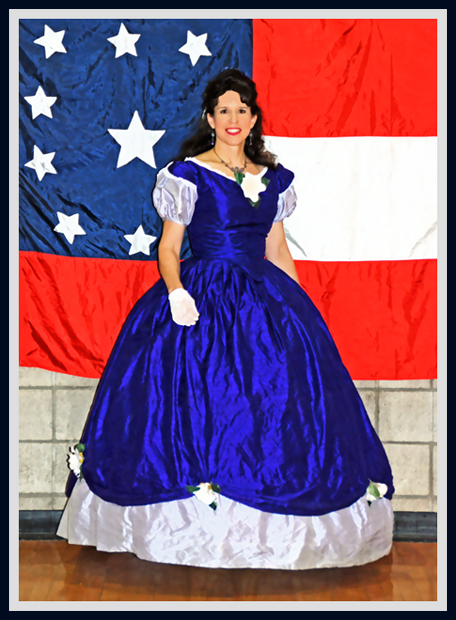 March 1861
Decades of spiteful rhetoric and increasing political incivility have given way to lawlessness and even the terror of John Brown's assault on a Virginia town and a federal arsenal. Though most people North and South are decent law-abiding folk looking for respectful ways to solve differences and move forward yet it would seem that vocal and active minorities - Northern "radicals" and Southern "hotheads" - have pushed things to extremes. The stirring up of anger and discontent have become the preferred means of some in each section of gaining political power.
Whether right or wrong the people of seven southern states have felt pushed to the limit and have exercised what they believe to be their constitutional right to secede and form a new nation under the principle of "government by the consent of the governed." In the North many agree with famed newspaper editor Horace Greeley that these states of the Deep South should be left to depart in peace. But others, more radical in their philosophies, clearly desire war.
Despite all, there may yet be hope. Half of the southern states still remain in the Union. Foremost of these is Virginia. Former President John Tyler has headed an initiative begun by Virginia and joined by representatives from a number of northern and southern states to attempt to find compromise and work from common ground and shared history. But is it too late?
People are people and even in alarming times life goes on. Both North and South, people talk, laugh, do business, go to church, are "married and given in marriage" - and they dance. Both North and South - Americans do love to dance!
The 150th anniversary (Sesquicentennial) of the Civil War or War Between The States has arrived. The Family of We Make History gathered for an evening of Hoopskirted Ballgowns & Martial Uniforms, Belles of the Ball & Gallant Beaux too, lively dancing and grand historic ambience ... all at We Make History's 11th Annual Civil War Ball!
The 150th Anniversary of the Civil War - You could be involved!
A large number of We Make History folks will be traveling to Virginia this summer as we have been invited to represent soldiers and associated civilians of the famous Stonewall Brigade at the 150th anniversary reenactment of the Battle of Manassas. Afterwards we will visit Williamsburg and other historic locations together.
Please contact us if interested in joining in!
Our 2011 Virginia Belles
Our tradition each year is to hold a special ceremony where we honour and encourage young ladies of the We Make History Family, expressing our confidence and cheering them on as in all things they take the high road in life.
For 2011, in honour of the Sesquicentennial of the Civil War, our ladies were presented as Virginia Belles, representing a number of the historic counties of Virginia. Portraits of our Belles are featured here, listed by age from Ten to Twenty-One.
Huzzah for our Virginia Belles! Huzzah!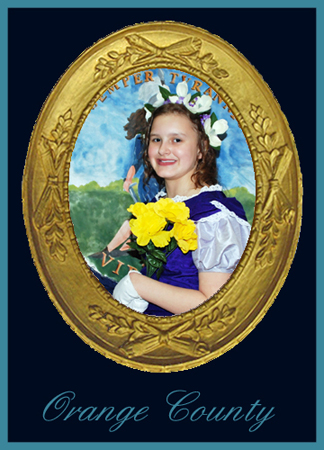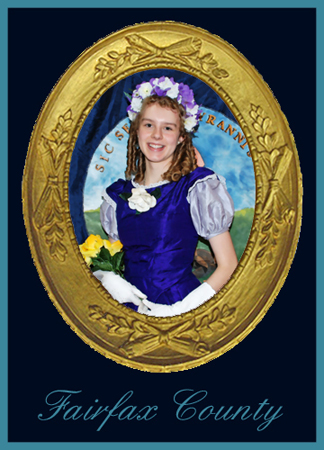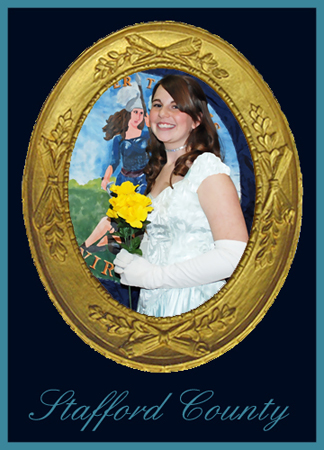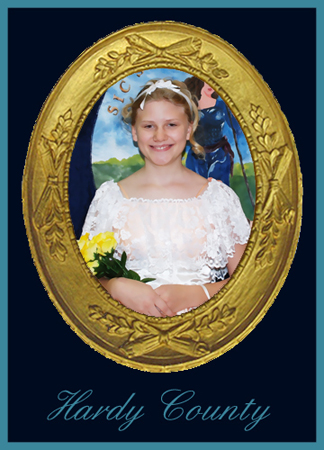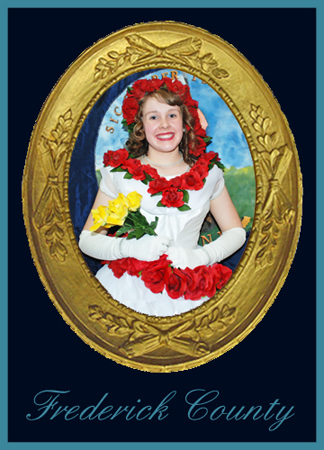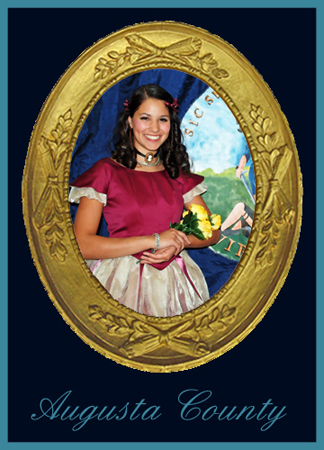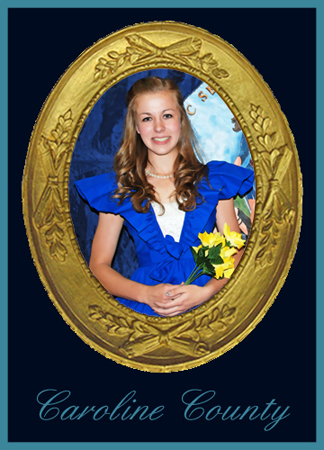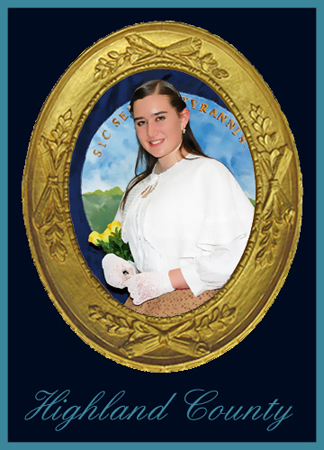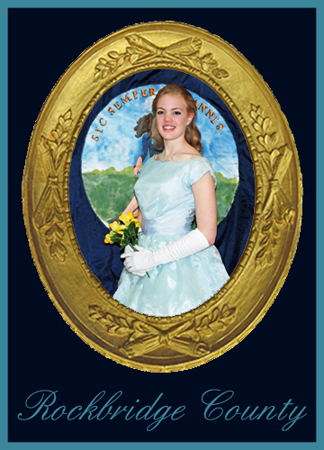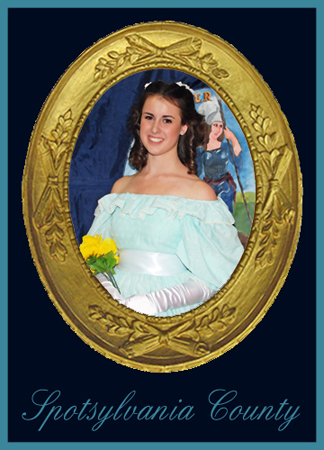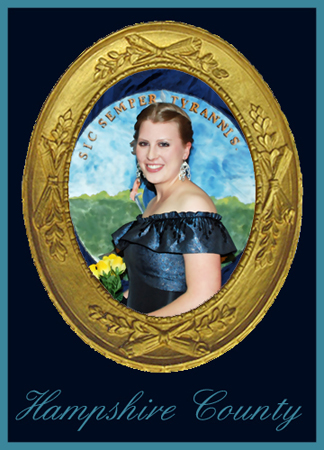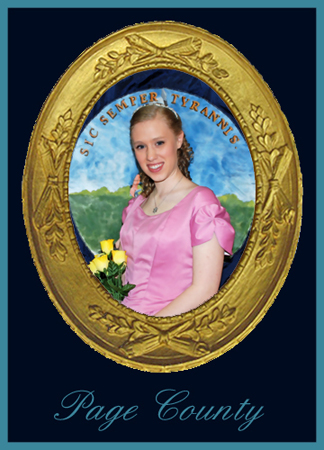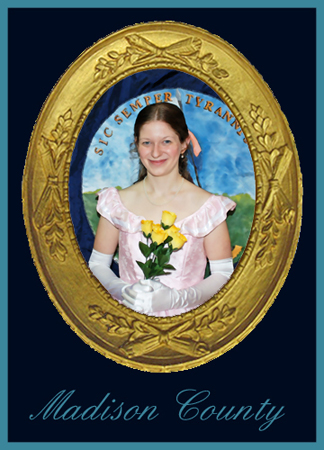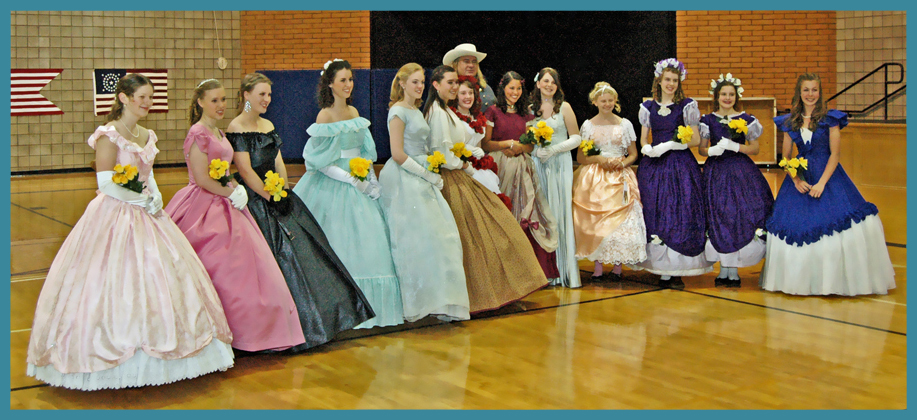 Our Young Ladies learn Grace, Respect and a Higher Path - and that they are Deserving of Respect - simply because they are Ladies.
Our 2011 Gallery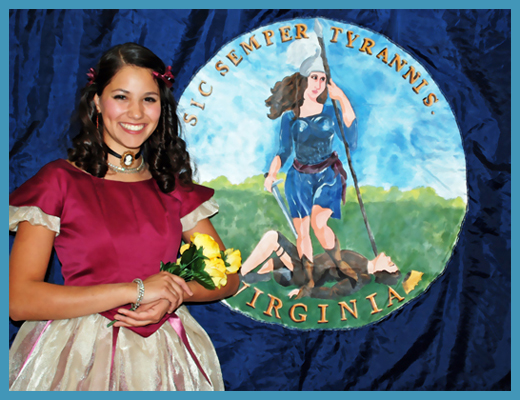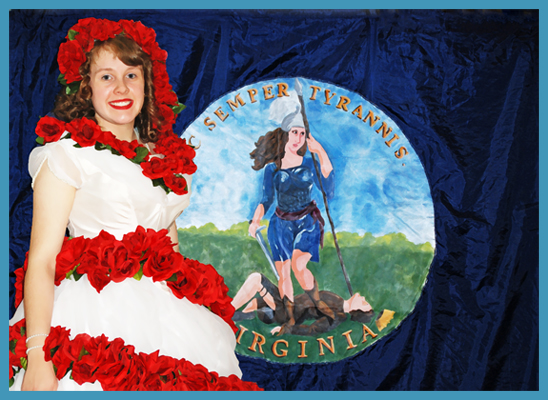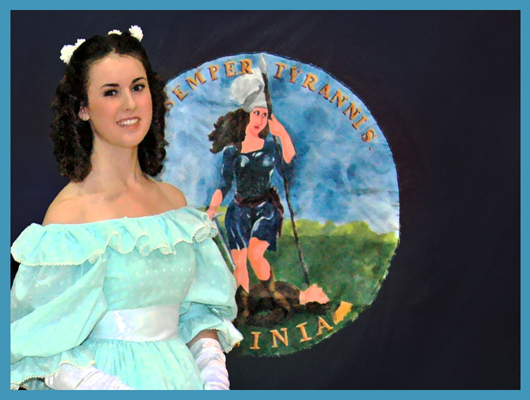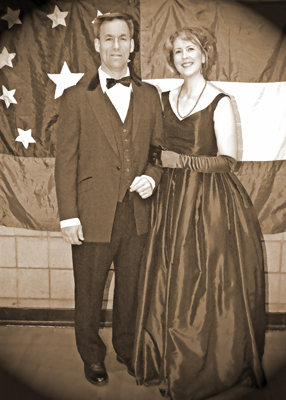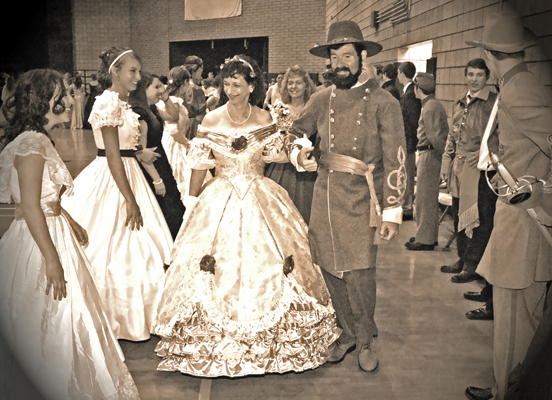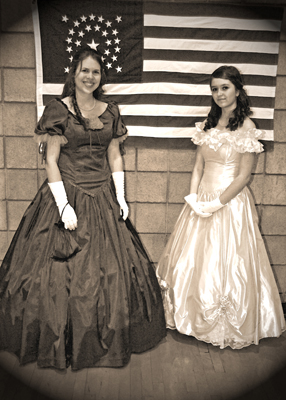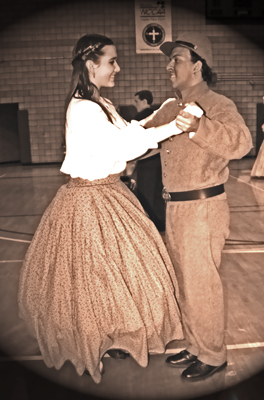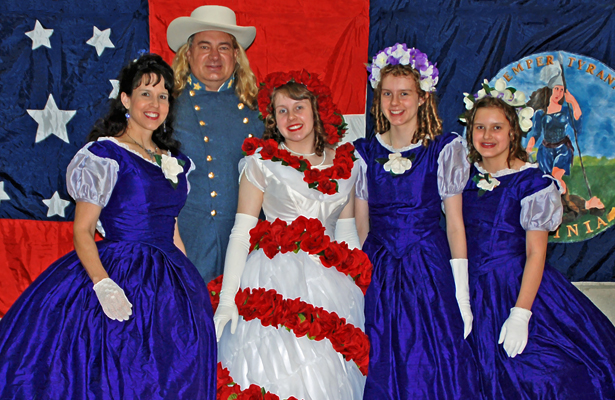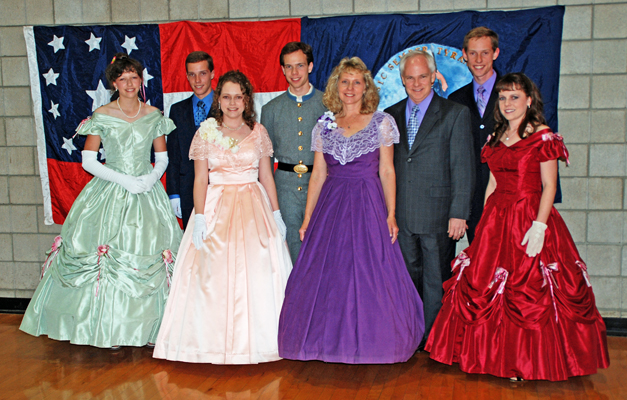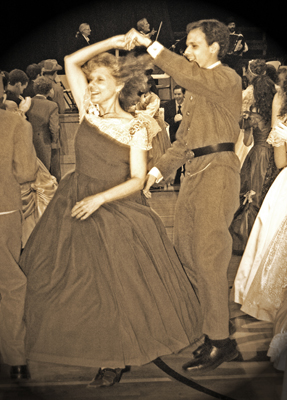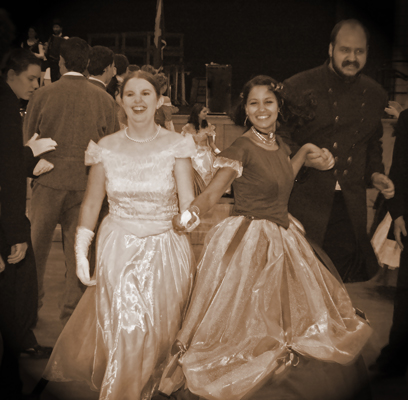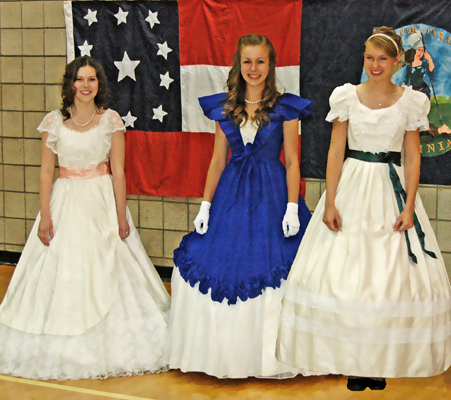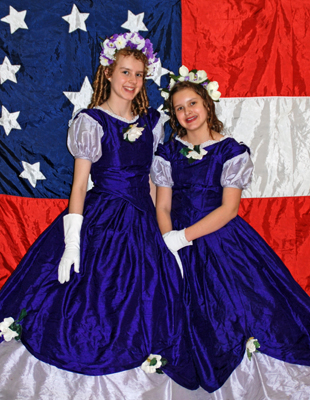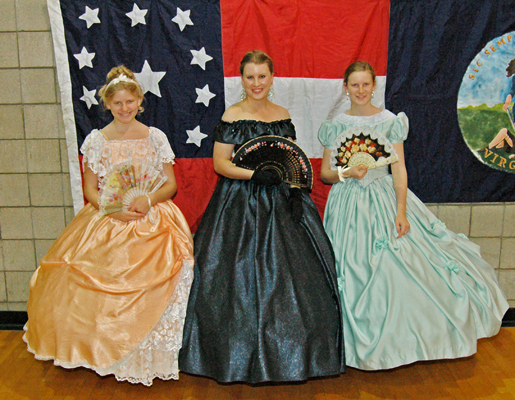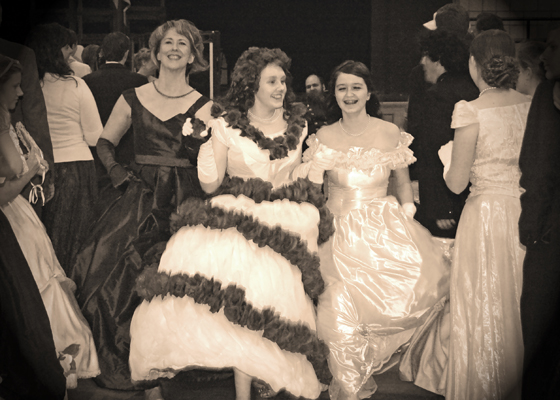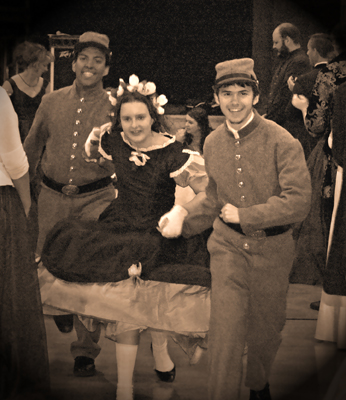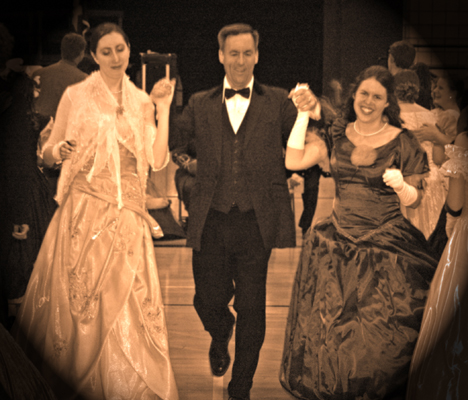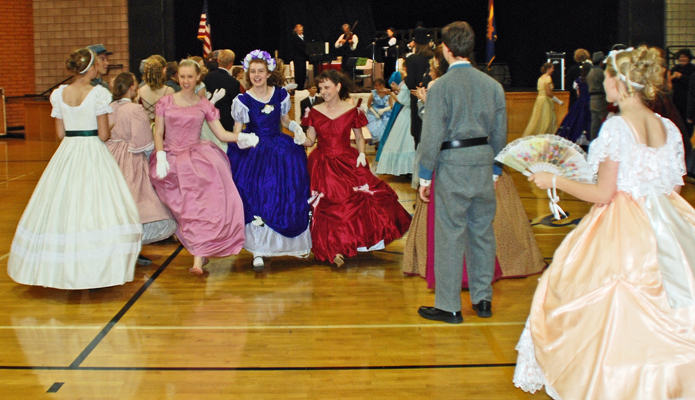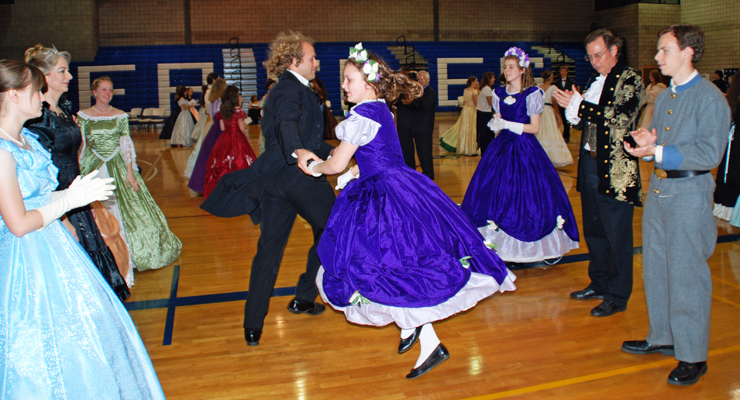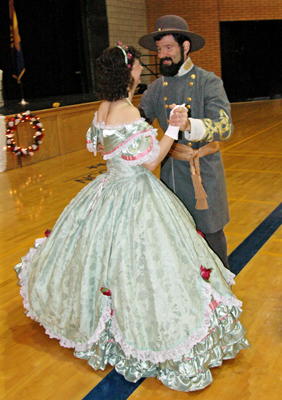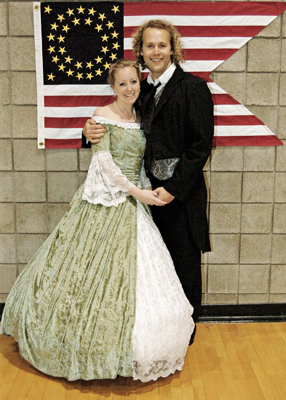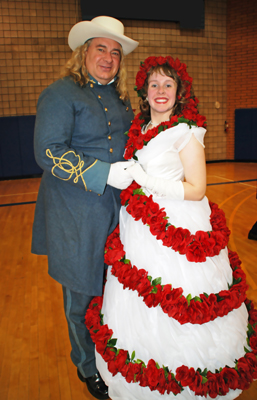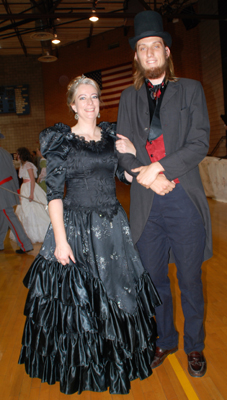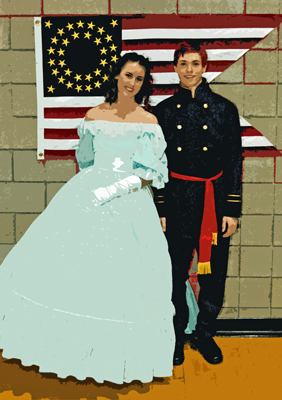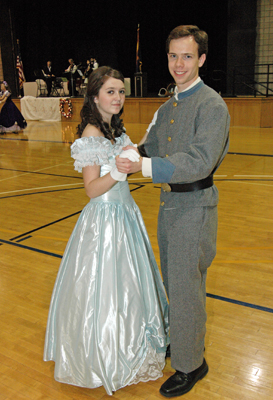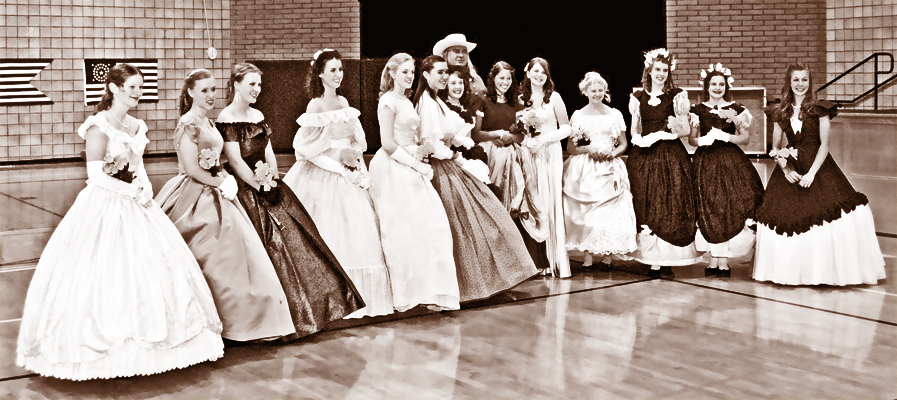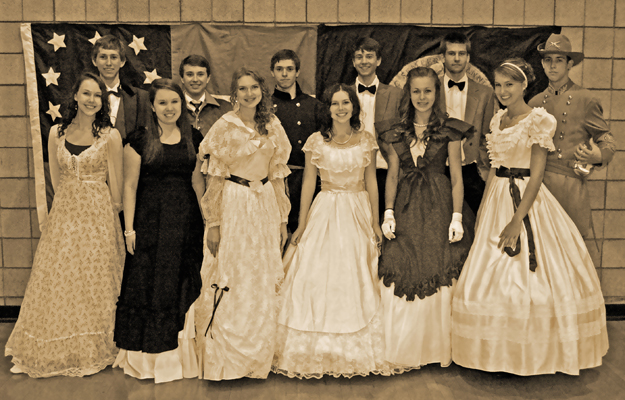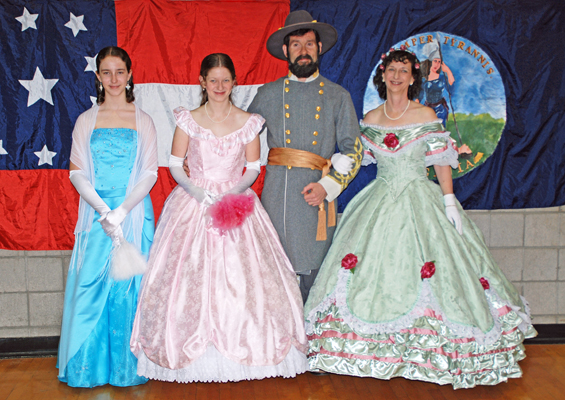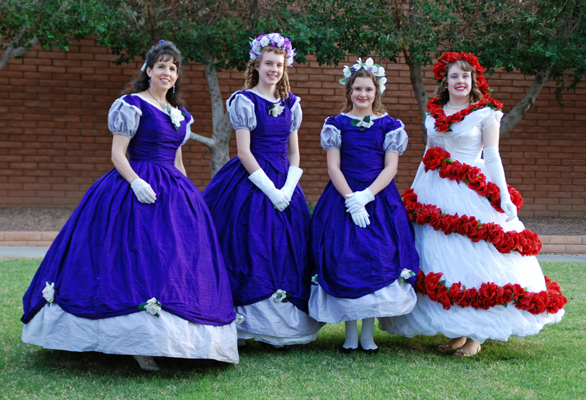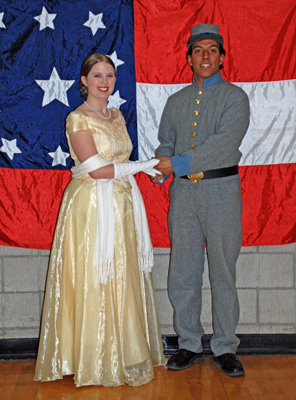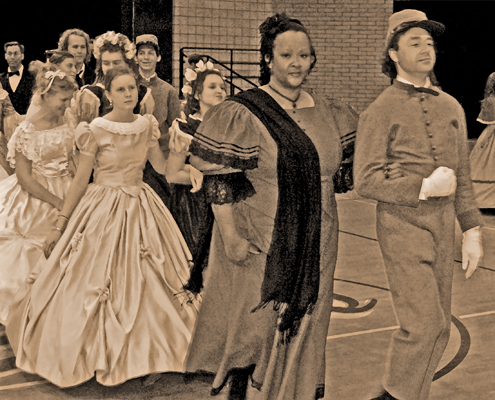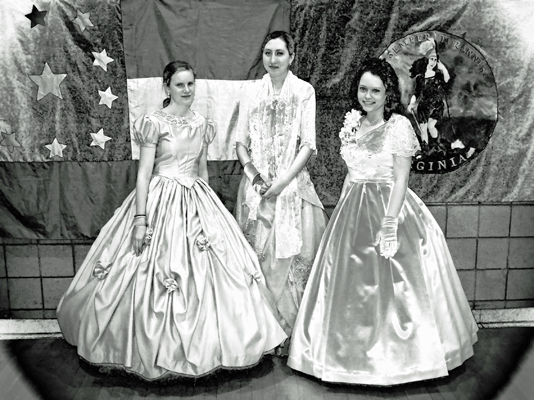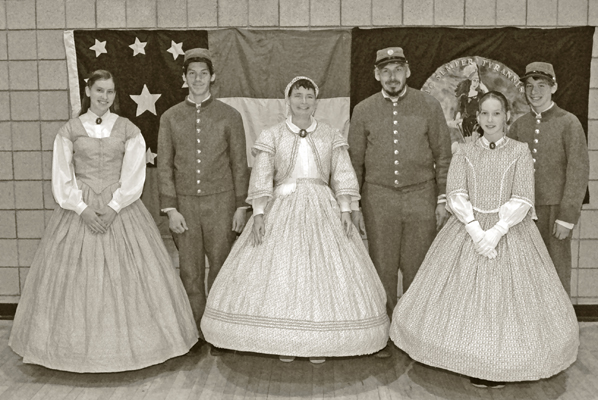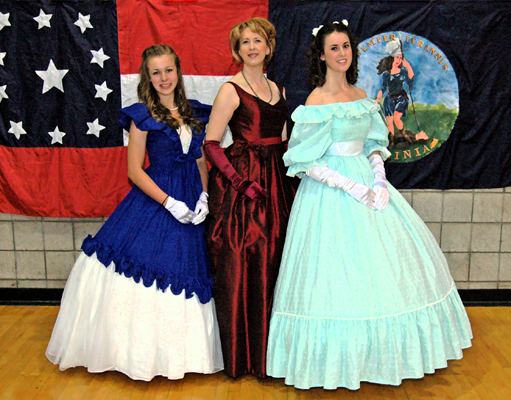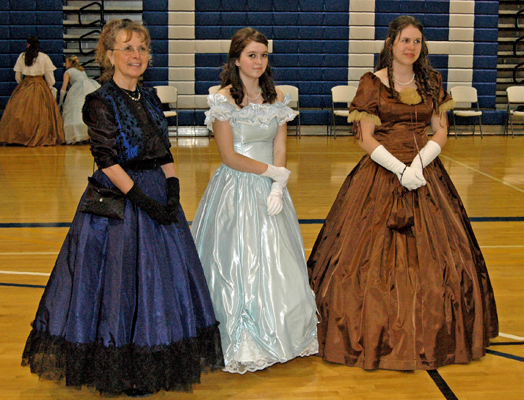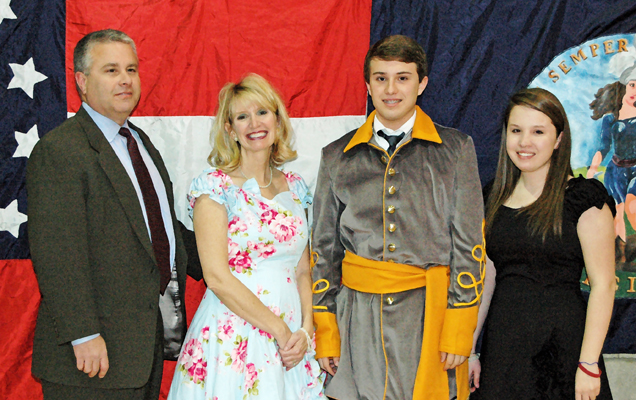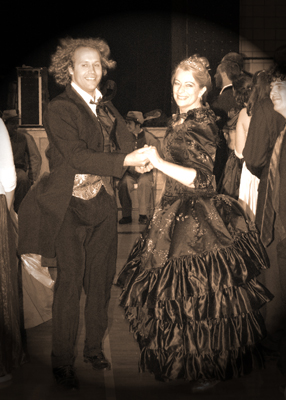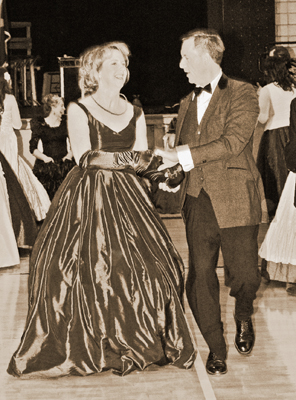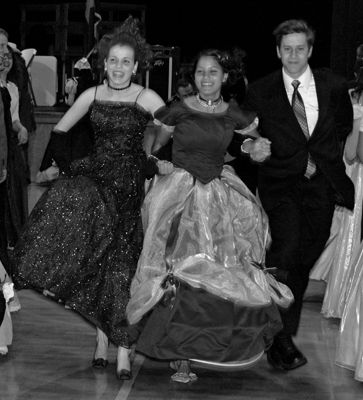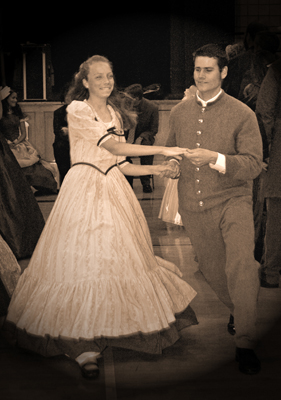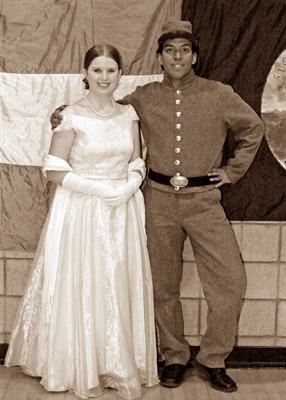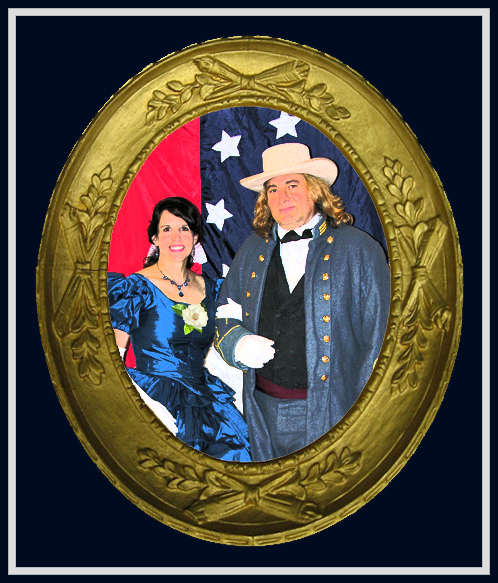 Letters from 1861
Dear friends,
It hardly seems possible that an entire week has passed since our Civil War Sesquicentennial Ball. This was our 11th annual Civil War Ball and it certainly was a good one!
The ambience, the joy, the beauty - the many, many smiles - were just what we all needed.
It is wonderful to behold how God has blessed us with the We Make History Family, a "confederation" if you will (to make use of a thematic term from the Ball :o) of like-minded people learning and enjoying history and the arts together and gaining inspiration and encouragement to take the high road in life.
The presentation of our Belles is a sacred opportunity to honour our young ladies who are aiming high in life and to remind them of the confidence we place in them as we cheer them forward. They are worthy of respect and applause. Huzzah for our beautiful Belles!
It was also important to remember that the people of the past were not mere caricatures, easy stereotypes or literary devices. They were real people who were caught up in events much larger than themselves over which they had little if any influence or control. Many considered, contemplated and prayed - with a great desire to make choices and handle difficult situations based on honour, morals and higher ideals. So must we also do today in the circumstances of our world and our times.
And wasn't the dancing good fun?!
Oh my, what a time we had!
May God bless the entire We Make History Family.
We look forward to seeing you again soon.
Your humble servant,
Col. Scott
-------------------------------------------------
Dear Colonel Scott,

Thank you for your hard work amidst these unstable times so that people such as myself could have a wonderful night of dancing! Thank you for your obedience to where God has placed. You truly do bless so many people, myself included. God bless you and your family!
On to Manassas!

-Your humble servant,
Pvt. J. M.
--------------------------------------------------------
Col. Scott – Another memorable evening, and I could not be more impressed with Miss Emily's talent with needle and thread. Her results were more than impressive. The entire evening was stupendous, and I really loved the musicians.
M. C.
-----------------------------------------------------------------
My Most Honourable Col. And Lady Scott,

Coming to a We Make History ball, for me, is more like coming to a family gathering, and that was overwhelming evident from Saturday's festivities. I couldn't help but think about what makes We Make History so unique and so beloved by so many.

As always, everything was so beautiful -- including the ladies, of course! I also thank you for including an "adapted" 18th Century dance in the program. I know my friend enjoyed that pleasant surprise. I think she also enjoyed the Virginia Reels more this time around. She always worries about her ability to get through them but she always does just fine!

Thank you once again for all the effort and expense you put into this evening. I continue to pray GOD will lead you to the people who share your vision and move it forward.
I also would love to see you dancing more often ... enjoying the fruits of your labour as that labour bears fruit.

HUZZAH!

In CHRIST,
Your Humble Servant And Friend,
Christopher
----------------------------------------------------------------------
Hi.

I wanted to tell you how much I enjoyed the ball! It was the perfect end to my 20th birthday! :)

Melissa
------------------------------------------------------------
Our family truly enjoyed ourselves at last week's Civil War Ball. The dances were fun and easy to follow with the talented musicians and excellent dance guide! The ladies were beautiful and gracious, and the men were
handsome and gallant. It was one of our son's first balls, and he enjoyed the dances and all the people that were so welcoming and friendly. Thank you for hosting such a special evening of multigenerational fun!
David and Valerie
Gilbert, Arizona